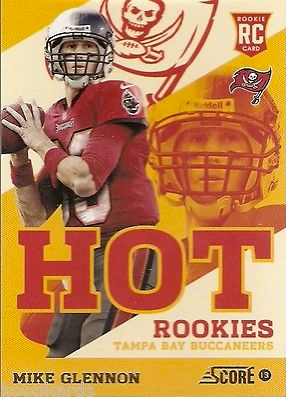 It's win or go home with the playoffs looming.
As we cruise into Week 12 of the NFL season, some fantasy owners are looking for "safe," consistent options. Others are willing to throw caution to the wind to find a high-ceiling option for an advantageous matchup.
To that end, I took a moment to chart quarterback performances. Here's a breakdown of where quarterbacks have finished in the "FP" column through the first 11 weeks of the season. You shan't find surprises at the top of the heap, but you'll realize just how poorly some former heroes have fallen off in this chart.
| | | | | |
| --- | --- | --- | --- | --- |
| Player | Team | 1-12 Scorer | 13-24 Scorer | 25-36 Scorer |
| Drew Brees | NO | 8 | 2 | 0 |
| Peyton Manning | DEN | 8 | 2 | 0 |
| Matthew Stafford | DET | 8 | 2 | 0 |
| Andrew Luck | IND | 7 | 2 | 1 |
| Russell Wilson | SEA | 6 | 4 | 1 |
| Tony Romo | DAL | 5 | 5 | 0 |
| Philip Rivers | SD | 5 | 4 | 1 |
| Aaron Rodgers | GB | 5 | 2 | 1 |
| Matt Ryan | ATL | 4 | 6 | 0 |
| Andy Dalton | CIN | 4 | 6 | 0 |
| Terrelle Pryor | OAK | 4 | 3 | 1 |
| Sam Bradford | STL | 4 | 2 | 1 |
| Robert Griffin III | WAS | 4 | 6 | 0 |
| Alex Smith | KC | 4 | 5 | 1 |
| Cam Newton | CAR | 4 | 3 | 3 |
| Nick Foles | PHI | 4 | 1 | 2 |
| Colin Kaepernick | SF | 3 | 4 | 3 |
| Geno Smith | NYJ | 3 | 3 | 4 |
| Jay Cutler | CHI | 3 | 3 | 2 |
| Jake Locker | TEN | 3 | 2 | 2 |
| Christian Ponder | MIN | 3 | 2 | 2 |
| Mike Glennon | TB | 3 | 2 | 2 |
| Matt Schaub | HOU | 3 | 0 | 4 |
| Joe Flacco | BAL | 2 | 6 | 2 |
| Tom Brady | NE | 2 | 5 | 3 |
| Michael Vick | PHI | 2 | 3 | 2 |
| E.J. Manuel | BUF | 2 | 3 | 2 |
| Ryan Fitzpatrick | TEN | 2 | 2 | 2 |
| Brian Hoyer | CLE | 2 | 0 | 1 |
| Jason Campbell | CLE | 2 | 0 | 2 |
| Case Keenum | HOU | 2 | 0 | 1 |
| Ryan Tannehill | MIA | 1 | 8 | 1 |
| Carson Palmer | ARI | 1 | 6 | 3 |
| Eli Manning | NYG | 1 | 5 | 4 |
| Josh McCown | CHI | 1 | 2 | 2 |
| Brandon Weeden | CLE | 1 | 1 | 4 |
| Matt Cassel | MIN | 1 | 1 | 3 |
| Thad Lewis | BUF | 1 | 1 | 1 |
| Kellen Clemens | STL | 1 | 1 | 1 |
| Matt McGloin | OAK | 1 | 0 | 1 |
| Chad Henne | JAX | 0 | 4 | 5 |
| Blaine Gabbert | JAX | 0 | 1 | 2 |
| Matt Simms | NYJ | 0 | 1 | 1 |
| Tarvaris Jackson | SEA | 0 | 1 | 1 |
| Scott Tolzien | GB | 0 | 1 | 1 |
Tags
2013 NFL Quarterback Fantasy Football Scoring
,
Cam Newton
,
Colin Kaepernick
,
Drew Brees
,
FOX Fantasy
,
FOX Sports Radio
,
FOXSports.com
,
FSR
,
Harmon
,
Matthew Stafford
,
Mike Harmon
,
NFL Scoring Leaders
,
Peyton Manning
,
Quarterbacks
,
Russell Wilson
,
Swollen Dome
,
SwollenDome.com
,
Top Fantasy Scorers Through Week 11
,
Top Weekly Fantasy Scorers
,
Week 12
,
Week-to-Week Fantasy Scoring
,
Weekly Scoring Leaders