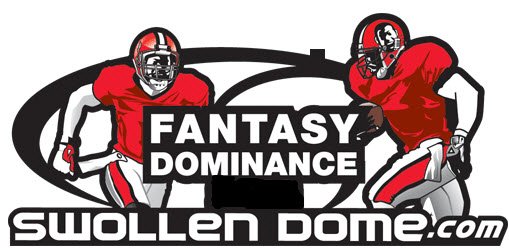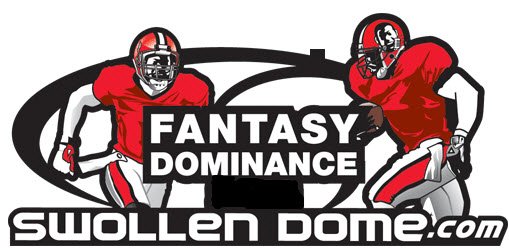 Last week, Anquan Boldin dominated the Packers and piled up targets and receptions. Boldin was virtually erased from the box score in Week 2 by Richard Sherman as the Seahawks smashed their division rival.
The lasting images from the Week 2 opener between the Patriots and Jets were Tom Brady berating his receivers and Julian Edelman piling up short receptions. Edelman figures to be a busy man again this week against the Buccaneers. Can Aaron Dobson make more of his high target count?
Let's take a look at this week's top Wide Receiver targets.
| | | | | |
| --- | --- | --- | --- | --- |
| Rank | Player | Team | Targets | Receptions |
| 1. | Julian Edelman | NE | 18 | 13 |
| 2. | Cecil Shorts III | JAX | 14 | 8 |
| 2. | DeSean Jackson | PHI | 14 | 9 |
| 4. | Julio Jones | ATL | 13 | 11 |
| 4. | Eric Decker | DEN | 13 | 9 |
| 4. | DeAndre Hopkins | HOU | 13 | 7 |
| 4. | A.J. Green | CIN | 13 | 6 |
| 8. | Torrey Smith | BAL | 12 | 7 |
| 8. | Dez Bryant | DAL | 12 | 9 |
| 8. | Andre Johnson | HOU | 12 | 8 |
| 11. | Kendall Wright | TEN | 11 | 7 |
| 11. | James Jones | GB | 11 | 10 |
| 11. | Steve Smith | CAR | 11 | 5 |
| 11. | Vincent Jackson | TB | 11 | 5 |
| 11. | Pierre Garcon | WAS | 11 | 8 |
| 11. | T.Y. Hilton | IND | 11 | 6 |
| 11. | Tavon Austin | STL | 11 | 6 |
| 11. | Victor Cruz | NYG | 11 | 8 |
| 11. | Mike Wallace | MIA | 11 | 9 |
| 20. | Randall Cobb | GB | 10 | 9 |
| 20. | Brandon Marshall | CHI | 10 | 7 |
| 20. | Aaron Dobson | NE | 10 | 3 |
| 20. | Greg Little | CLE | 10 | 4 |
| 20. | Stevie Johnson | BUF | 10 | 8 |
| 25. | Kenny Britt | TEN | 9 | 4 |
| 25. | Antonio Brown | PIT | 9 | 6 |
| 25. | Austin Pettis | STL | 9 | 8 |
| 25. | Emmanuel Sanders | PIT | 9 | 5 |
| 25. | Jerricho Cotchery | PIT | 9 | 3 |
| 25. | Reuben Randle | NYG | 9 | 3 |
| 31. | Nate Burleson | DET | 8 | 7 |
| 31. | Mohamed Sanu | CIN | 8 | 5 |
| 31. | Wes Welker | DEN | 8 | 3 |
| 31. | Davone Bess | CLE | 8 | 5 |
| 31. | Andre Roberts | ARI | 8 | 3 |
| 31. | Stephen Hill | NYJ | 8 | 4 |
| 31. | Calvin Johnson | DET | 8 | 6 |
| 31. | Reggie Wayne | IND | 8 | 5 |
| 31. | Eddie Royal | SD | 8 | 7 |
| 40. | Michael Floyd | ARI | 7 | 3 |
| 40. | Marques Colston | NO | 7 | 4 |
| 40. | Kenbrell Thompkins | NE | 7 | 2 |
| 40. | Ace Sanders | JAX | 7 | 5 |
| 40. | Chris Givens | STL | 7 | 5 |
| 40. | Dwayne Bowe | KC | 7 | 4 |
| 40. | Hakeem Nicks | NYG | 7 | 4 |
| 40. | Santonio Holmes | NYJ | 7 | 3 |
| 40. | Vincent Brown | SD | 7 | 4 |
| 40. | Ted Ginn, Jr. | SF | 7 | 3 |
| 40. | Jason Avant | PHI | 7 | 4 |
| 40. | Clyde Gates | NYJ | 7 | 2 |