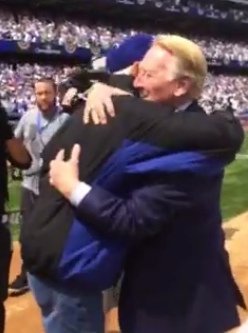 Legendary broadcaster Vin Scully "threw" the ceremonial first pitch to Hall of Famer Sandy Koufax ahead of the Dodgers' home opener.
It's a shame that the continuing television rights coverage precluded most of Los Angeles from seeing it live, but this is a moment that will live on in Dodgers lore.
Check out the First Pitch.