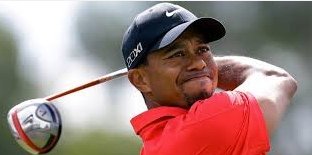 On Tuesday morning, golf fans and the larger sporting world learned what had long been feared. He'd already canceled an appearance at the Arnold Palmer Invitational, an event that he'd regularly dominated.
At the time, the withdrawal was attributed to "back spasms." Woods' longstanding injury forced him to withdraw from "The Masters," marking the first time he'll miss the event since 1994. He underwent surgery to repair a pinched nerve in his back, as chronicled on his website.
From the statement on his website:
"The surgery was performed Monday in Park City, Utah, by neurosurgeon Dr. Charles Rich.
The procedure was successful, but Woods will be unable to play in the Masters Tournament, instead requiring rest and rehabilitation for the next several weeks."
---
Woods had been established as the favorite to win "The Masters" at 10-1 odds. But that's not the question on the minds of sports fans this morning. No, it's the question that was posed by Cameron Morfit from Golf Magazine this weekend. Will Tiger Woods win another Major? Is the chase for Jack Nicklaus' record over?
Woods has gone 23 Majors since his last win in the 2008 U.S. Open. He's now 38 years old, having experienced myriad injuries and now a back surgery.
What say you?