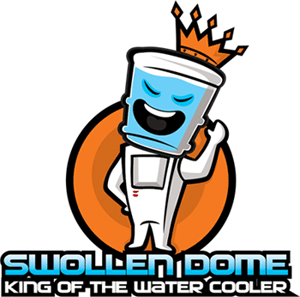 Breaking news normally doesn't fall into our collective lap on Friday afternoons. It definitely doesn't occur on the Friday of a long holiday weekend most years.
Of course, it's not every year that a free agent like Dwight Howard commands the attention of the media. Without a written statement or saying a word (or taking to the Twitterverse), the media popped off left and right about Howard's whereabouts and travel plans. Sam Amick of USA Today set things in motion early on Friday afternoon with his report that Howard would join the Rockets.
And then it was off to the races, with every insider, pundit, analyst and NBA contributor trying to double-back on Amick's information to confirm it with another source and stake their claim to part of this breaking news. We had reports of Howard climbing back on a plane to Los Angeles to talk to Mitch Kupchak, prompting speculation about an eleventh-hour change of heart. Was Howard coming back to tell the Lakers about his Houston choice in person? Was he still "50/50" on the decision?
Of course, that report turned out to be bogus and Howard confirmed his selection of the Rockets with an updated image on his Twitter account. Rockets GM Daryl Morey landed the big free agent of 2013.
The media's thirst for Howard to make a decision prompted innumerable quips on social media and caused media members to chase their own tails. Granted, no contracts can be signed until July 10th, but the evolution of the "We Want It Now" mentality combined with social media accessibility no matter your location led to a feeding frenzy.
——
With his decision in the rear view mirror, it's time to look at the basketball side of things. Howard wasn't a fit in Mike D'Antoni's offense, didn't mesh with Kobe Bryant and reportedly asked for Phil Jackson to take over the squad. Gasol turned 33 today (Saturday), while Bryant will be 35 and in comeback mode when the 2013-2014 season tips off. We can talk cap relief and cash positioning for future free agent runs (everybody in Los Angeles is already envisioning/dreaming about LeBron in a Lakers uniform).
The Rockets are a younger team with pieces in place, led by Howard and James Harden, to be a contender for quite some time. The final math on the contract, once taxation is evaluated, isn't as stark as it appears at first glance.
It was a story made on Twitter, for better or worse. What time is that Christmas Day game?