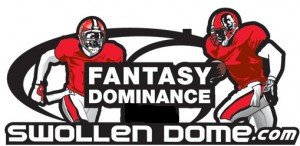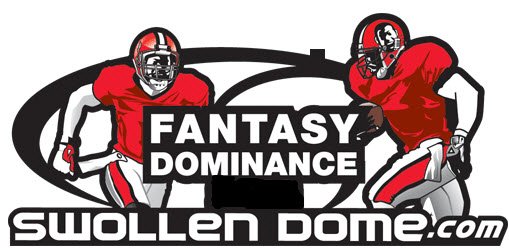 We have entered the most derisive and polarizing week of the NFL calendar. OK, perceived draft-day errors enrage fan bases and send the social media realm into a tailspin. This week, NFL coaches, management and the media horde descends upon Indianapolis for the annual right of passage, the much-maligned and often-mocked NFL Combine. From "T-Shirt and Underwear Drills" to "Underwear Olympics" and one million derogatory lines in-between, the NFL Combine is a difficult event to read.
There is some excitement about seeing a mind-blowing 40-yard dash time or a lineman pushing up 300 pounds repeatedly. We all look forward to the NFL Network coverage and the annual Rich Eisen suit dash.
But, in the end, what do we learn? I say "we" as part of interested viewing audience, not the people on the ground tormenting general managers and coaches for insight or harassing the players directly. We get measurements and individual stats to compare and contrast. We can discuss "disappointing" 40-yard dash times and talk as we do about players being "in shape."
When quarterbacks generally don't throw, wide receivers run free-and-clear off the line without the impediment of a cornerback jam, and NOBODY wears pads, it's difficult to glean too much insight from the activity. I already knew the linemen were strong. Can they run-block or pick up a blitz?
I know that we want to see the names of the draft — Ezekiel Ansah, Luke Joeckel and Geno Smith. I'm sure that we'll hear information about Jadeveon Clowney's situation and the look-ahead to 2014. We strive to keep football talk alive by whatever means necessary. Perhaps there's some fear that playoff basketball or hockey can't fill the void or that baseball doesn't have enough contact, but sports fans grasp at straws for any type of football information. It's gotten to the point that reports about the salary cap get local message boards spinning.
Still, the Internet will be filled with reports from Indianapolis about each player's movement and the requisite derisive commentary. My eyes will be glued to the television as well, without question, but I do have a few thoughts by which to boost the entertainment value and, stop me now, maybe teach me a thing or two.
I like getting a snapshot of the players' road to stardom and the glory of the NFL Draft. I appreciate that it's a test on the grand stage with tremendous pressure, as former NFL defensive back Matt Bowen wrote on the National Football Post. I still want more.
If I was running things, I would propose to "fix" the NFL Combine by the following measures.
————————–
1. Televised interviews. No, I'm not talking about Rich Eisen or the personalities of NFL Network sitting down with the players. We are going to see that regardless.
Each organization would be required to submit a question for the player's time at the podium. You can pick whomever you like to read them. Pick a fan for all I care. The important part of the mix is to get real questions and give a glimpse into the actual process. Each team still gets its 15 minutes at some point over the weekend. Even if we get the occasional "What kind of tree would you be?" question at the podium, there's more differentiation and insight to the player over the full span of the appearance than just a 40-yard dash time can provide.
2. If you want to be drafted, you participate in every drill. Unless some official medical board fails to clear you, you cannot beg off different drills. I'm looking directly at the quarterback class. Each year, we see multiple quarterbacks eschew throwing in favor of "Pro Days." We see running backs or receivers step away from the 40-yard dash.
It wouldn't happen under my watch. You want to play, get it on.
3. I want to see the offensive and defensive linemen blow up a blocking sled with a PSI readout. I want a Rocky IV-like measurement on how much power linemen generate as they come out of their stance.
4. Quarterbacks don't get to throw without pressure. You don't have to implement the wingspan of J.J. Watt or replicate Clay Matthews' blitz techniques, but quarterbacks need to be under pressure. I don't need to see the quarterback take a hit. I just need to see him move his feet. Work the route tree, but mix in some pressure.
5. Flowing off that, I need to see running backs pick up a blitz. Talk to a rookie running back and they'll tell you about pass-blocking. Many of them weren't called upon to do much of it at the collegiate level. It's a huge part of the process.
6. And, of course, you need to put players in pads. Players don't run around in Under Armour on the field. They play in helmets and pads. Let's watch players work in real working environments.
And a couple bonuses …
7. Make the cheerleader auditions part of the process. I know. It sounds terrible on the surface, but let's face it. There's great athleticism in the process. It's a legitimate sport in and of itself. And you would watch.
8. Twitter chats. Players participate in online chats and get peppered with questions, comments and usual potpourri. Add the interactive value with the fans and the potential for a test of character/humor/etc.