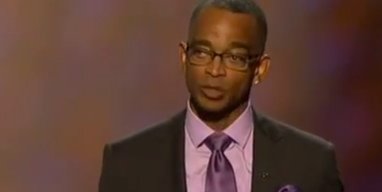 There isn't much to add.
I was on-air at FOX Sports Radio on Wednesday night as the annual ESPY Awards telecast occurred. The social media response to Stuart Scott's speech when receiving the Jimmy V Award left me anxiously awaiting my arrival home to hear it. It's a mighty powerful eight minutes and three seconds of audio. Scott relayed details of a recent hospital stay, myriad surgeries and his perspective from his lengthy battle with cancer.
I truly don't have anything to add. I just wanted to make sure you didn't miss this. Watch it. Then go get a hug of your own.