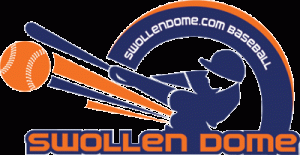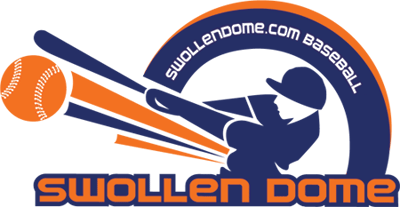 The Red Sox have been one of the great surprises early this MLB season. Jon Lester and Clay Buchholz (you can talk about "cheating" at your leisure) are dealing at the top of the rotation and David Ortiz possesses a 26-game hitting streak dating back to last season. The potential problem that has arisen for the Red Sox in their quest to own the AL East is injuries to the bullpen. Andrew Bailey is sidelined because of a biceps injury and Joel Hanrahan, who just returned to action, is now sidelined because of forearm tightness. That puts Koji Uehara, last a full-time closer in 2010 with the Orioles, stands in position to claim the role for the time being. Uehara successfully converted 13-of-15 save opportunities that season, and has been effective in the setup role this year.
Cris Carter will be enshrined in the Pro Football Hall of Fame this summer. On Monday night, Carter took to the mound to deliver the ceremonial first pitch before the Reds hosted the Braves. He spoke of his love of "The Big Red Machine" and cited Joe Morgan and George Foster as his favorites. Carter also delivered some sound advice for young receivers.
Staying in Ohio, Ubaldo Jimenez of the Indians earned his second consecutive victory with 5 2/3 innings of two-run ball against the A's. Jimenez allowed four hits and three walks while striking out a season-high eight batters. He's been fantastic in three starts this season and positively brutal in his three other starts to yield a dismal 6.37 ERA overall.
Let me circle back to the football world while it's fresh on your mind. The 2013 College Football Hall of Fame Bowl Subdivision Class was announced on Tuesday morning. Tedy Bruschi, Ron Dayne, Vinny Testaverde and Danny Wuerffel lead the list of those ready for enshrinement.
Asdrubal Cabrera hit two solo home runs in support of Jimenez. He's hit safely in nine of his past 10 games, producing seven extra-base hits and 10 RBI. Jimenez has raised his batting average 71 points during this hot streak.
Atlanta shortstop Andrelton Simmons homered twice in the win over Cincinnati. Simmons rapped out three hits, his third multi-hit game in his past six appearances.
Brian McCann went 0-for-4 with a walk in his return to Atlanta. Fantasy owners breathed a sigh of relief when they saw Evan Gattis slotted as the starting left fielder. The breakthrough fantasy hero hit his eighth double of the season in a 1-for-4 performance. Gattis enters Tuesday's action with 15 extra-base hits (seven home runs) and 19 RBI in 96 at-bats.
The Cubs are eight games under .500 following a 9-2 win over the Rangers on Monday night. Fans can find some comfort in the fact that Anthony Rizzo will contend for the NL home run crowd. Rizzo slammed his ninth home run of the season and drove in four runs in a 3-for-4 performance. He's raised his batting average to .262 and has driven in 25 runs.
The Astros designated outfielder Rick Ankiel for assignment on Monday. Ankiel was batting an anemic .194 with 35 strikeouts in 62 at-bats. The SI.com headline summarized Houston's roster activity thusly: "Astros designate Ankiel, other OF for assignment" Fernando Martinez was the "other OF" in question. Check out the link on the right side of the page.

The highly-paid Dodgers have drifted to last place in the NL West after dropping a home date by a 9-2 count on Monday night. Carl Crawford hit his fifth home run of the season, a solo shot, to extend his hitting streak to six games. He's batting .308 with six stolen bases.
Finally, I stay with the Dodgers for a moment for one of those moments that makes you smile. Matt Kemp came over at the end of a loss at AT&T Park in San Francisco to meet a young Dodgers fan. The backstory is that the young fan's father spoke with third base coach Tim Wallach, and that Wallach told them that he would try to get Kemp to come over after the game to say hello. The video of Kemp shedding his gear and handing it to the fan was posted by his friend, who references a "tough battle." We wish him the best and thank Matt Kemp for being a shining example of the player-fan connection.
Tags
#roto
,
Andrelton Simmons
,
Anthony Rizzo
,
Baseball
,
Boston Red Sox
,
Braves
,
Carl Crawford
,
College Football Hall of Fame
,
Cris Carter
,
Cubs
,
Fantasy
,
Fantasy Baseball
,
FOX
,
FOX Sports Radio
,
Harmon
,
Koji Uehara
,
Major League Baseball
,
Matt Kemp
,
Mike Harmon
,
MLB
,
Painting The Corner
,
PTC
,
Red Sox
,
Ubaldo Jimenez