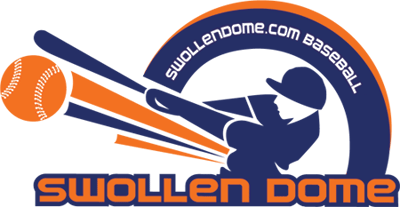 Atlanta closer Craig Kimbrel, untouchable in 2012, blew his third save opportunity in his past five tries on Tuesday night against the Reds. Kimbrel allowed two home runs in this outing (Shin-Soo Choo and pinch-hitter Devin Mesoraco) and raised his ERA to 3.38. He's still striking out batters at a strong pace, but he's been much more hittable of late.
Jim Johnson is off to another fantastic start for the Orioles. He earned his 12th save of the season in 12 chances against the Royals on Tuesday night. Johnson has recorded 15 strikeouts in 17 innings pitched against four walks.
Kevin Gregg successfully converted his fifth save opportunity for the Cubs, and he received the official nod as the closer from manager Dale Sveum on Wednesday morning. I would be lying if I didn't theorize that Kyuji Fujikawa would regain the role later in the season after coming back off the disabled list.
Yuniesky Betancourt hit safely for the seventh time in his past eight appearances in Tuesday's win over the Rangers. Betancourt hit his eighth home run of the season and fourth during this eight-game stretch.
Former top prospect Daric Barton was recalled from Triple-A Sacramento to replace Josh Reddick, who was placed on the disabled list because of a sprained wrist. Barton batted .204 with one home run and six RBI in 113 at-bats for the A's in 2012. He was hitting .287 with three home runs and 21 RBI for the River Cats.
Angels slugger Mark Trumbo homered for the sixth time in his past eight games, a three-run shot in the first inning of another disappointing loss for Los Angeles. Trumbo has hit safely in eight of his past 10 games with 11 RBI (nine home runs and 23 RBI overall).
Phillies starter Kyle Kendrick earned his third consecutive victory by tossing seven innings of two-run ball. Kendrick allowed six hits and struck out six batters in the Phillies' 6-2 win. He's pitched to a 2.45 ERA in seven starts with 35 strikeouts against 10 walks.
The Angels spent a ton of money and find themselves languishing at the back of the AL West standings. Meanwhile, the Rangers have tweaked the roster and continue to fly high. Bob Nightengale of USA Today breaks down the rotation. The article includes this gem on how the team worked with Derek Holland this offseason. "We basically told him, 'Don't be known for your mustache and your funny voices. Stay off the Twitter. And work your ass off.' You see the day-in, day-out focus and consistency he's bringing."
The Rockies and their Triple-A affiliate both earned home shutout wins on Tuesday night, the first time that it's happened in the organization's history.
Roy Halladay struggled out the gate this season and announced on Wednesday that he would undergo surgery to remove a bone spur that caused his shoulder woes. Halladay hopes to return to the squad before the 2013 season ends.
Levi's bought the stadium naming rights in Santa Clara for the new 49ers stadium. According to the Mercury News, the jeans-maker Levi-Strauss will pay out $220 million over 20 years.
Jeff Passan of Yahoo! Sports may have solved the mystery surrounding Clay Buchholz's hot start to the 2013 season. Passan cites two veteran hurlers and a source close to the Red Sox when he discusses sunscreen use. As a longtime user of BullFrog, it's good to learn of the versatility of the product.
Tags
Angels
,
Atlanta Braves
,
Bob Nightengale
,
Clay Buchholz
,
Colorado Rockies
,
Craig Kimbrel
,
Daric Barton
,
FOX
,
FOX Sports Radio
,
Harmon
,
Jeff Passan
,
Kevin Gregg
,
Kyle Kendrick
,
Mark Trumbo
,
Mike Harmon
,
Painting The Corner
,
Passan
,
PTC
,
Rangers
,
Rockies
,
Texas Rangers
,
Trumbo
,
USA Today
,
Yahoo!
,
Yahoo! Sports
,
Yuniesky Betancourt