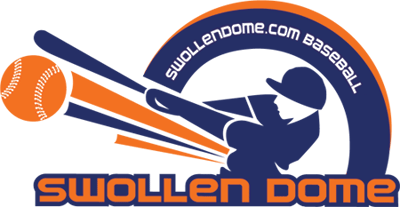 I've got a good hook for a new commercial. "I'm Yasiel Puig." The Cuban sensation launched another home run deep into the Los Angeles night on Thursday, his third since being called up by the Dodgers to start the week. Dylan Hernandez write of the Puig phenomenon. Hernandez also reports that Carl Crawford's hamstring strain is more serious than originally diagnosed. He will not rejoin the team after 15 days and may be looking at a lengthy DL stay.
Most people have been privy to a school talent show or two. Whether as a participant or watching a son/daughter, grandson/daughter, nephew/niece, you know the drill. You expect to have people standing in front of you or tormenting you with a video camera or shuffling down the row during a performance (Wait for the whistle!). You don't expect fisticuffs to ensue, as they did in Florida.
The Plain Dealer reports that Indians closer Chris Perez and his wife were charged with a fourth-degree misdemeanor drug offense following the delivery of a package to their home. The best part of the story is that the package was addressed to the Perez's dog, Brody.
The La Brea Tar Pits site has been used for many movie bits, including a prominent diatribe in Adam Carolla's "The Hammer." Divers trolled the tar pits this week for evidence in a 2011 murder.
The Jets took a day off from OTAs and went paintballing as a team-building exercise. Rex Ryan must be a fan of "Las Vegas," as I seem to remember Danny McCoy and the principal characters taking over a paintball facility. SPOILER: The exercise ends prematurely when the President visits the Montecito, and Dean Cain is left alone in the field.
The Blackhawks played Thursday's Game 4 in Los Angeles without Duncan Keith, who was serving a one-game suspension. The league has announced that Dustin Penner would not face a disciplinary hearing for this hit on Dave Bolland during the Hawks' Game 4 win.
Michael Sanserino (@msanserino) of The Pittsburgh Post-Gazette Tweeted that pitching prospect Gerrit Cole will likely make his major league debut next Tuesday.
Meanwhile, the Mets might give Zack Wheeler a call next week as well. Paul Casella of MLB.com gives you the details.
Happy Birthday, Anna Kournikova.
Why am I moderately intrigued by The Purge?