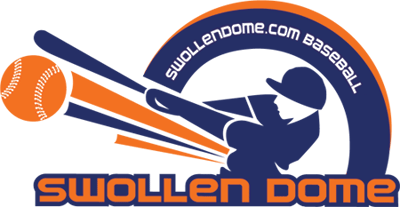 Harmon's Blog 6.6 returns with baseball action, NFL theories and movie magic.
In a city of stars, where Hollywood heroes assembled at Staples Center to watch the Kings and Blackhawks, a young Cuban outfielder shone brightest on Tuesday night. Yasiel Puig made his debut on Monday and produced a ridiculous outfield assist to end the game. On Tuesday, the legend grew when Puig slammed two home runs with a double and five RBI in a wild win over San Diego. And, as I'm sure you've seen 1,000 times, Puig has already homered as many times as Matt Kemp this season.
Cole Hamels won his first game since April 28th in a 6-1 Phillies victory over the Marlins. Hamels pitched seven innings of one-run ball, surrendering four hits and a walk with 11 strikeouts.
Mark Teixeira homered for the second straight game against the Indians on Tuesday night. Teixeira went 2-for-3 with a home run and three RBI, a nice follow-up to his grand slam on Monday. He went 0-for-3 in Wednesday's game.
Richard Justice of MLB.com talk of the vigilance of Bud Selig and Major League Baseball regarding PEDs.
Jason LaCanfora of CBS Sports warns Jacksonville fans that London is looming.
Julio Teheran had his no-hit bid broken up in the eighth inning against the Pirates by pinch-hitter Brandon Inge. Teheran completed eight innings with 11 strikeouts against two walks and that lone hit.
Dillon Gee of the Mets pitched his second straight gem, bewildering the Nationals over seven innings. Gee allowed a single earned run on nine hits and a walk with seven strikeouts. In his past two starts, Gee has allowed two earned runs in 14 1/3 innings with 19 strikeouts.
One of the infamous NY costumed characters, "Elmo" this time out, reportedly tried to extort the Girl Scouts out of $2 million.
An 84-year-old woman stepped forward to claim that monstrous Powerball prize. According to this report from The Associated Press, someone allowed Gloria MacKenzie to cut in line to buy her quick-pick tickets.
In one of the stranger games of recent memory, the White Sox and Mariners played 16 innings on Wednesday. There was no score until the 14th inning when both teams scored five runs, including Kyle Seager's grand slam. The grand slam itself was a big deal, but it was the chase for the ball that dominates the Wednesday highlight reels.
R.A. Dickey dominated the Giants over 8 1/3 shutout innings. He allowed two hits and two walks against five strikeouts. It was a welcome bounce-back from back-to-back outings in which he'd allowed six earned runs.
Carlos Gonzalez launched three home runs and part of the Rockies' 20-hit onslaught against the Reds. Gonzalez went 3-for-5 with six RBI and raised his season batting average to .312.
Steve Dilbeck of The Los Angeles Times reports that Dodgers lefty Scott Elbert will undergo Tommy John surgery. Meanwhile, Josh Beckett has been shut down indefinitely after experiencing numbness in his hand.
Jake Peavy left Tuesday's start against the Mariners with soreness in his side. It turns out that the White Sox hurler has a fractured rib and will miss 4-6 weeks of action.
Johnny Cueto and Stephen Strasburg joined the veritable conga line to the disabled list.
I released the first iteration of my Running Back rankings here on The Dome. I welcome your derision.
Finally, I sat down post-baseball and Stanley Cup Playoffs (Bruins in Double-OT) to catch a little "Vegas Vacation." It's only appropriate that it's on this evening after word came down that Wayne Newton will depart "Casa de Shenandoah" for another mansion after a long, drawn-out legal process.