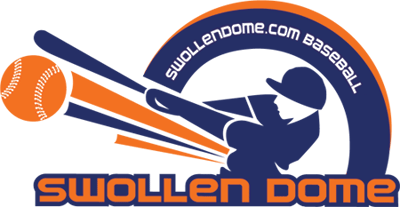 The Denver Post reports that Troy Tulowitzki faces a lengthy stay on the disabled list after an MRI revealed a broken rib on his right side. The injury occurred when Tulowitzki dove for a groundball on June 6 and caused Tulowitzki great discomfort. He's expected to be sidelined for some 4-6 weeks. Josh Rutledge will be recalled from Triple-A Colorado Springs.
The paper also suggests that the Colorado pitching staff may receive support in short order from veteran hurler Roy Oswalt, who has been working in the minor leagues.
Here's one final note from Denver. Willis McGahee was released by the Broncos on Thursday morning? People took to the Twitterverse and started writing about the change in Denver and the need to reevaluate the running back situation. Was anybody really surprised? Denver has drafted Ronnie Hillman and Montee Ball in the last two drafts, and Knowshon Moreno has been healthy and impressive in OTAs.
Man of Steel has already made $21 million between midnight showings and corporate bookings, per Deadline.com.
New sensation Yasiel Puig was part of the beanball fiasco between the Dodgers and Diamondbacks. According to early reports, Puig was not suspended for his part in the melee and faced only a fine. He is, however, dealing with a shoulder injury that kept him out of the starting lineup on Wednesday. Puig did single as a pinch-hitter and will be available for the weekend series in Pittsburgh.
Stephen Strasburg, who has been sideline since the beginning of June because of a strained lat muscle, participated in a bullpen session Thursday. Barring a setback, Strasburg will rejoin the – will rejoin the Nationals on Sunday for the series finale against Cleveland.
The Fantasy Sports Trade Association advised that 14% of the United States population participated in a fantasy sports game in the past year. That translates to some 33 million people.
This MLB.com article profiles the father of B.J. and Justin Upton. He operates under the title "Bossman."
The Mets tried to load up the All-Star ballot box by contacting Cougar Life?
Orioles Kevin Gausman returned to the minor leagues following five uneven starts that yielded a 7.66 ERA. Gausman allowed seven earned runs in two of his starts against the Nationals and Rays and surrendered 34 hits in 24 2/3 innings. He did strike out 20 batters against six walks, something to note for the next time we see the Orioles' 2012 first-round selection.
My run of watching each of my fantasy studs hit the disabled list (I already fear for my recently drafted fantasy football team) continued when A.J. Burnett went to the disabled list because of a strained calf.
Fans in New York were treated to a pitching duel between Adam Wainwright and Matt Harvey. Wainwright and the Cardinals handed Harvey his first defeat of 2013. Wainwright pitched seven shutout innings with six strikeouts against four hits and two walks. Harvey surrendered a single run in his seven innings of work. Harvey owns a record of 5-1 with a ridiculous 2.04 ERA with five strikeouts per walk.
Things have finally turned around for Matt Cain of the Giants. He pitched 6 2/3 shutout innings on Thursday with three strikeouts in a 10-0 win over the Pirates. Cain has been subject to the occasional implosion, but he has produced six quality starts in his past eight trips to the mound. His ERA has dropped nearly one full run during this period, and his strikeout-to-walk rate remains dominant.
Tags
A.J. Burnett
,
Adam Wainwright
,
Broncos
,
Cardinals
,
Colorado Rockies
,
Denver Broncos
,
Diamondbacks
,
Dodgers
,
Fantasy Sports
,
FSTA
,
Giants
,
Harmon
,
Josh Rutledge
,
Knowshon Moreno
,
Los Angeles Dodgers
,
Matt Cain
,
Matt Harvey
,
Mets
,
Mike Harmon
,
Montee Ball
,
Swollen Dome
,
SwollenDome.com
,
Troy Tulowitzki
,
Willis McGahee
,
Yasiel Puig