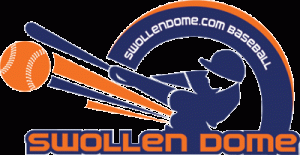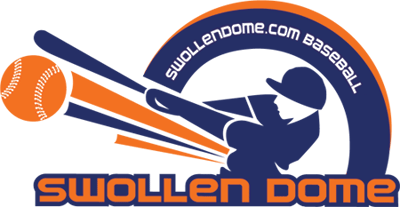 Did you bet the Derby favorite? Did you spend your hard-earned dollars on Saturday's Mayweather PPV?
If you enjoy yourself a good Mint Julep, you can dole out a cool $1,000 and procure a beautiful cup.
Yu Darvish didn't extend his modest winning streak against the Red Sox on Sunday. He did, however, rack up another ridiculous strikeout total (14) in his seven innings pitched. Darvish had already amassed four games with a double-digit strikeout total this season, producing 72 strikeouts in just 45 2/3 innings pitched.
The Orioles finished a fantasy trip to Los Angeles with a Jason Hammel victory on Sunday. Hammel was hardly dominant (four earned runs in six innings pitched), but he earned his third consecutive win behind strong run support. Hammel hardly appears as a dominant fantasy option, but Baltimore fans will happily take his 4.10 ERA and 5-1 record in seven starts.
Manny Machado got his introduction to Baltimore last season. Fans and fantasy owners nationwide are starting to pay attention, as Machado found his power stroke this past week. Machado homered in back-to-back games against the Angels and has rapped out multiple hits in six of his past nine games to raise his batting average 32 points.
On our "Fantasy Freaks" show on FOX Sports Radio, we long ago raised Topanga Lawrence as one of our favorite TV crushes. Television executives responded by bringing back the gang for "Girl Meets World." So, we wish Danielle Fishel (@daniellefishel) a belated Happy Birthday. Enjoy the montage of show openers.
The Marlins are terrible, but occasionally a giant effort appears from nowhere. Adeiny Hechavarria helped extend Roy Halladay's misery on Sunday with a seven-RBI day in the Marlins' dominance of the Phillies. Hechavarria went 2-for-4 with a triple and home run. He'd entered the day with three extra-base hits and three RBI in 59 at-bats. ** Halladay has reportedly been experiencing shoulder trouble and will likely spend time on the disabled list.
I shouldn't dive off of the Marlins so quickly (in this piece, anyway). Marcell Ozuna was called up to replace the injured Giancarlo Stanton, as I discussed in this space last week. Ozuna has hit safely in each of his six games since his call-up (11-for-23 – .478), producing five extra-base hits (a home run on Saturday) with four RBI.
We banged the drum for Nolan Arenado this spring. Following his recall in place of Chris Nelson, the 22-year-old slugger has done the fantasy community proud. Arenado hit a home run for the second straight day in the Rockies' 8-3 loss to Tampa Bay. He's generated five extra-base hits (three home runs) with eight RBI in 31 at-bats. Arenado has also been a great contact hitter to date with just three strikeouts.
There's a petition circulating to get President Obama into the mix and force the Jacksonville Jaguars to sign Tim Tebow. The fans cite ticket sales, job creation and even crank up a statistical basis for the argument. The article cites a failed attempt to have the day following the Super Bowl declared a holiday. It might be time to break out the sandwich boards to get that one resurrected. *** The Tebow petition was removed around noon ET on Monday as "in violation of our Terms of Participation." Somebody else can write those jokes.
"Iron Man 3" racked up over $175 million at the box office in North America and nearly $700 million worldwide. I might be the only one who hasn't seen it. I watched "The Sessions" instead.
Toronto's R.A. Dickey took his regular turn in the rotation on Saturday and struggled markedly. Dickey surrendered three home runs to the Mariners, including two to Michael Saunders. He allowed seven earned runs on six hit and two walks in six innings pitched. Dickey's ERA has soared to 5.36 after seven starts.
Who wants a Mike Trout hat?
Tags
#roto
,
Boy Meets World
,
Cubs
,
Danielle Fishel
,
Fantasy
,
Fantasy Freaks
,
Floyd Mayweather
,
FOX Sports Radio
,
Giancarlo Stanton
,
Harmon
,
Harmon's Baseball Blog w/ Fantasy Notes
,
Helen Hunt
,
Iron Man 3
,
Jacksonville Jaguars
,
Jaguars
,
Kentucky Derby
,
Major League Baseball
,
Manny Machado
,
Marcell Ozuna
,
Marlins
,
Mike Harmon
,
Mike Trout
,
MLB
,
Nolan Arenado
,
Orioles
,
Painting The Corner
,
PTC
,
R.A. Dickey
,
Roy Halladay
,
Swollen Dome
,
SwollenDome.com
,
The Sessions
,
Tim Tebow
,
Yu Darvish