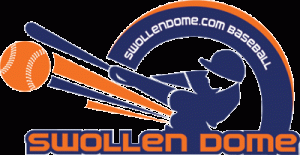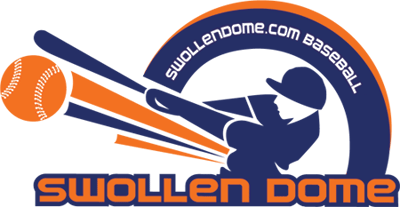 Welcome to the new world order. This is the first entry in a new series dedicated to the good, bad and ugly of the day's baseball activity. I'll peruse the notes in the Twitterverse, monitor local views and get you ready to dominate the office water cooler.
Carl Crawford was out of the lineup for the Dodgers as they faced Madison Bumgarner. Crawford played a pivotal role in the Dodgers' opening day win, and the Dodgers will be cautious early. Crawford went 2-for-4 with a double, one run scored and was caught stealing on Monday.
The aforementioned Bumgarner cruised to victory over the Dodgers, pitching eight shutout innings of two-hit ball. Bumgarner struck out six batters without surrendering a walk. He threw 76 of his 101 pitches for strikes.
Geddy Lee, frontman of "The Holy Triumverate," RUSH, threw out the first pitch in Toronto. He had pretty good form, but ultimately his presence wasn't enough to spur the Blue Jays to victory.
R.A. Dickey struggled in his Toronto debut. Dickey pitched six innings against Cleveland, surrendering four runs, three earned, on five hits (one home run) and four walks. He struck out four batters. Looking deeper into the box score, you find that Dickey threw 60 strikes in his 107 pitches. Dickey did, however, induce a ton of groundballs (11 groundballs against four flyballs). J.P. Arencibia allowed two passed balls, thereby prompting a lot of Twitter nods to goalie Roberto Luongo, who is expected to be traded on Wednesday.
"Ninja" Hisashi Iwakuma came through with a fantastic first outing against the A's. Iwakuma allowed one earned run (a solo home run by Yoenis Cespedes) two hits in six innings with seven strikeouts (zero walks). His groundball-to-flyball ratio (5:6) is something to watch, but he'll be hurling in big ballparks for much of the season.
Mike Morse provided ample offense for the Mariners with two home runs and four RBI. Infielder Kyle Seager went 3-for-3 with one RBI and two runs scored.
I already declared Yu Darvish to be Tuesday's Fantasy Man-Crush. I'll also offer a nod to Lance Berkman, who rapped out three hits (all singles) and drove in two runs.
David Price left Tuesday's start against Baltimore with a 3-2 lead. Jake McGee struggled miserably in relief, a lackluster effort that included a moonshot by Chris Davis. He didn't have his best stuff, yielding two earned runs on seven hits and two walks. Fantasy favorite Matt Wieters homered in the first inning, a two-run blast.
St. Louis starter Jaime Garcia struggled with his control in spots, but pitched himself out of jams to earn a win in Arizona. He allowed one earned run on two hits in 5 2/3 innings pitched, though he walked four batters against four strikeouts. Garcia threw 57 strikes in 97 pitches, but did well to get the Diamondbacks to beat the ball into the ground.
Trevor Rosenthal pitched a perfect inning in relief with two strikeouts. Rosenthal also hit 100 mph on the gun against Paul Goldschmidt (0-for-3 overall with two strikeouts).
Shortstop Pete Kozma, a 2007 first-round pick, went 2-for-4 with a solo home run in the win.
Teammate Matt Holliday had earlier hit a two-run home run off of Trevor Cahill. Matt Baum of The Associated Press noted that it was Holliday's third home run in nine career at-bats off Cahill. Add that to your notepad for a future "streak" or "daily" fantasy game.
Arizona reliever Heath Bell served up that home run to Kozma, the first of two home runs (Jon Jay hit the other) he allowed in his one-third inning pitched. Remember, Bell struggled terribly in Miami last season, and clearly the change of venue didn't help. He allowed three earned runs on four hits with a walk.
Carlos Gonzalez and Troy Tulowitzki both homered for the second straight day in the 8-4 win over Milwaukee. Ryan Braun hit his first home run of the season.
Dustin Ackley has gone hitless in the Mariners' first two games, producing an 0-for-8 resume. To put a positive spin on it, Ackley's only struck out once.
Cincinnati outfielder Ryan Ludwick suffered the first big injury of the season on Monday. Ludwick dislocated his shoulder and tore cartilage. Per the USA Today, Ludwick will undergo surgery on Wednesday. Chris Heisey replaced Ludwick in the lineup. Of course, everyone (particularly fantasy owners) want speedster Billy Hamilton on the roster.
Finally, I'm circling back to Monday's game to give a nod to Jon Niese and his wife's lucky undergarments .
---