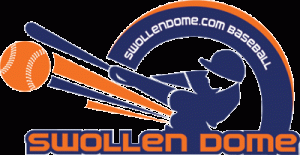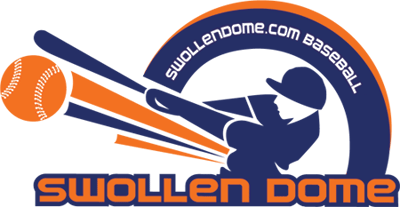 Don't you just love day baseball? As you ponder TPS Reports and reasons (some legit) to blow off a meeting, you can monitor the diamond and bemoan the early-season exploits of your lineup.
Or, you can celebrate "Senior Prom" like the Rays.
Let's get into the notes from Wednesday's action.
I prefer the term "quick hook" to "short leash" when it comes to managerial decisions about closers. Either way, fans of the Cubs and fantasy owners who felt compelled to draft Carlos Marmol (a closer is a closer is a … until he's not) need to keep an eye on Dale Sveum. I know. You can try and cue the jokes about save opportunities and the Cubs. Go back and look at Jim Johnson and some of the fantasy heroes of years past. I post this link to tell you to stash Kyuji Fujikawa on your bench now.
We always liked Jayson Werth. His choice of Warren Zevon's "Werewolves of London" as his walk-up song takes it to another level.
In celebrating facial hair, I must also note that Josh Reddick stole a base in the 6-2 Oakland win over Seattle.
Check out this piece from the Journal-Sentinel for a full accounting of closer John Axford's early-season struggles. As you may have seen in the Twitterverse, Axford's velocity has dropped down markedly. He allowed 10 home runs in 2012 and failed in nine save opportunities. Axford has already seen three balls fly deep into the seats. Jim Henderson, who pitched to a 3.52 ERA in 36 appearances last season, is first in line to spell Axford.
Matt Kemp came up with the bases loaded and zero outs in the sixth inning of the Dodgers' loss to San Francisco. He beat the ball into the dirt for a double play (one run scored on the play). The Dodgers went 2-for-27 with runners in scoring position the series , and Kemp went hitless in 10 at-bats.
I'm not sure what to make of San Francisco starter Tim Lincecum. Lincecum struggled markedly with his control and allowed seven walks. Fortunately, the Dodgers failed time and again with runners on base. He allowed two unearned runs on three hits while striking out four batters. Lincecum threw 46 balls and 46 strikes.
I went to The Baltimore Sun to read up on the Orioles and whether slugging catcher Matt Wieters would break the bank soon. Instead, I found a match-by-match prediction for Sunday's latest installment of WrestleMania. I celebrated the anniversary of the first WrestleMania card earlier this week, and it's only appropriate that Mr. T is getting some major run right now.
Check out an interview with Mr. T on CNNSI.com .

Pitchers are lining up for their crack at the Houston lineup. Alexi Ogando followed up Yu Darvish's gem from Tuesday night with one of his own. Ogando struck out 10 batters in shutout innings. He allowed four hits and a walk as the Rangers coasted to a 4-0 win.
Roy Halladay drifted down draft boards as we wound toward opening day. Halladay took the hill for the Phillies on Wednesday and lasted just 3 1/3 innings. He threw 95 pitches in the abbreviated outing, surrendering two home runs, nine baserunners (six hits) and uncorked a wild pitch. Check out Ryan Lawrence's account of Halladay's start on Philly.com
It was a terrible day in the "Closer Land" amusement park. Phil Coke (DET), Chris Perez (CLE), Mitchell Boggs (STL), Fernando Rodney (TB) and the aforementioned Axford all struggled Wednesday.
** Jose Valverde reportedly signed a minor league deal with the Tigers, per Patrick Reusse. Jim Leyland's closer committee situation could be resolved shortly.
Finally, I circle back to the game in Arizona. The Cardinals and Diamondbacks battled for 16 innings on Wednesday night. Slugger Paul Goldschmidt, part of the contract extension club from last week, hit his first home run of the season and drove in two runs. He went 3-for-8 in the game.
Tags
2013 Fantasy Baseball Rankings
,
Axford
,
Carlos Marmol
,
Chicago Cubs
,
Closer Carousel
,
Closer Land
,
CNNSI
,
CNNSI.com
,
Cubs
,
Fantasy Baseball
,
Fantasy Freaks
,
FOX Sports Radio
,
Harmon
,
Mike Harmon
,
MLB
,
Mr. T
,
Painting The Corner
,
Phil Coke
,
Rays
,
Roy Halladay
,
Senior Prom
,
Swollen Dome
,
SwollenDome.com