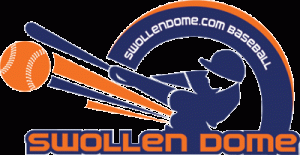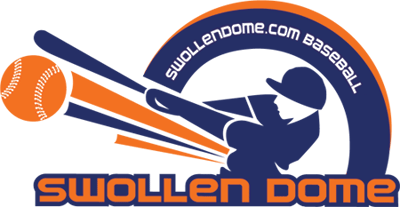 Evan Gattis is making the most of his opportunity in Brian McCann's absence. Gattis hit his third home run of the season in Atlanta's 8-0 win over the Marlins. He enters Thursday's action with three home runs, six RBI and a robust .391 batting average (9-for-23).
Not to be outdone, John Buck of the Mets homered for the third straight game and fifth time overall in 2013. He's hit safely in eight of his nine starts this week, producing 12 hits in 32 at-bats (.375). Buck has already driven in 15 runs.
Let me circle back to Atlanta for a moment. Mike Minor dominated the Marlins to earn his second straight win to open the season. He pitched 5 2/3 shutout innings, allowing five hits and a walk while striking out four batters.
Deangelo Vickers say goodbye to The Office.

You know you want to watch some "Motivational Juggling."

Baltimore first baseman Chris Davis homered to start a huge rally against Joel Hanrahan and the Red Sox. It was Davis' fifth home run of the season. He's produced eight extra-base hits with 18 RBI.
White Sox second baseman Gordon Beckham left Tuesday's game with a wrist injury. He may be headed for a stint on the disabled list, thereby putting Jeff Keppinger at second base and affording Conor Gillaspie playing time (5-for-12 in four starts) at third base.
I'm still waiting for Bryce Harper's home run off of Gavin Floyd to land.
Staying in Chicago for a moment, I'll leave the tales of goat heads and rooftop squabbles to the side, if only for now. Prospect Jorge Soler of the High-A Florida League charged the opposing dugout and will be suspended, per Dayn Perry of CBSSports.com. I, like many, await the release of video.
Chad Billingsley returned to the mound in fine form for the Dodgers on Wednesday night against the Padres. He scattered five hits and three walks in his six innings pitched, limiting the Padres to one run while striking out three batters. Billingsley threw 54 of his 94 pitches for strikes before departing.
Carl Crawford led off the game with his first home run of the season. He went 2-for-4 in the victory and legged out a triple. Crawford has already produced six multi-hit games (four straight) with two stolen bases in four attempts.
Arizona outfielder A.J. Pollock ended his 0-for-13 slump with a big night against the Pirates on Wednesday. Pollock went 3-for-5 with two home runs, four RBI and a stolen base. The former first-round selection and Notre Dame product remains in the lineup while the team awaits the returns of Adam Eaton and Cody Ross.
The trickle-down effect of Jered Weaver's injury remain to be seen. We do know this. The back-end of the rotation is a problem for Mike Sciocia. Joe Blanton was roughed up by the A's in his five innings of work. He allowed six earned runs on 10 hits and two walks, including a home run to Brandon Moss.
Homer Bailey dominated the Nationals and received ridiculous run support in his first turn in the rotation. Bailey was on the other side of the equation on Wednesday night. He was beaten up by the Cardinals, surrendering seven earned runs on nine hits and three walks, including three home runs.
Longtime major league hurler C.J. Nitkowski plays the role of Dutch Leonard in the forthcoming wide release 42 . He recently spoke with MILB.com about getting cast in the film and his career.
You're killing me. Now the (in)famous McNall-Gretzky T206 Wagner was trimmed? C'mon, Mastro.
Finally, The ball is positively flying out of Safeco Field. Changes to the ballpark's dimensions have made it a hitter's paradise … for the Mariners and visiting Astros . Seattle and Houston hitters combined to hit five home runs on Wednesday night.