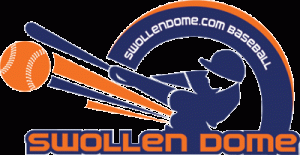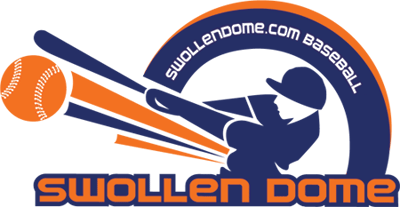 Welcome to an abbreviated version of "Painting The Corner" coming out of Monday's action. The name of the game is health. It's late-April, and that means that the injuries are starting to pile up. Several big stars left their respective games on Monday, and fantasy owners welcomed a new hero to the fold in Los Angeles.
Lock and load.
Hanley Ramirez was activated by the Dodgers in time for Monday's loss to Colorado following a brief rehabilitation stint. Ramirez appeared as a pinch-hitter and struck out in his first at-bat of 2013.
The Dodgers also announced that their ace, Clayton Kershaw, was placed on the bereavement list. Kershaw is expected to rejoin the team for his Friday start in San Francisco.
Nationals starter Stephen Strasburg departed Monday's game after throwing 93 pitches in six innings. Only 53 of his pitches were strikes. Manager Davey Johnson talked of Strasburg experiencing tightness in his forearm in his post-game comments. Strasburg is already talking of making his next start, but this is certainly something that we'll be monitoring.
Giancarlo Stanton rediscovered his stroke and launched two home runs on Sunday. On Monday, Stanton left the Marlins-Mets game in the 10th inning (it eventually went 15 innings) when he pulled up with a right hamstring injury while trying to beat out a throw at first base. An MRI is scheduled Tuesday, but the Marlins advised that Stanton would be heading to the disabled list. The team will recall Marcell Ozuna from Double-A to take his roster slot. Ozuna had produced nine extra-base hits (five home runs) and 15 RBI in 10 games at the time of his recall.
Ubaldo Jimenez raised eyebrows when he turned in six strong innings in his season debut. He dipped into a three-start funk before shutting down the Indians on Monday night. Jimenez pitched seven shutout innings, allowing three hits and two walks against four strikeouts.
Highly-touted fantasy ninja (you'll remember the name from spring training) Nolan Arenado took an 0-fer in his first major league game against the Diamondbacks (0-for-3 with a walk). Arenado returned to Los Angeles (he's from Newport Beach) and contributed two solo home runs (3-for-6 overall) in the Rockies' 12-2 rout. Go check the wire now. This 22-year-old third baseman has a chance to be something special.
Albert Pujols produced his second two-home run performance of the season (he has four total) in Monday's extra-inning affair with the A's.
There were concerns about Pablo Sandoval's elbow during spring training, and there was some fear that he'd begin the season on the disabled list. Sandoval played in the Giants' first 25 games, but left Monday night's win over Arizona because of discomfort in his elbow. Andrew Baggerly of Comcast SportsNet Bay Area (@CSNBaggs) Tweeted out that the inflammation of Sandoval's elbow had "calmed down … No talk of DL for Pablo."

• Update: When told he'd probably have Tuesday off, Sandoval replied. "I don't think so."

When Orioles pitching prospect Dylan Bundy went to see Dr. James Andrews, the baseball community and my friends in Baltimore, emitted an audible sigh. Bundy reportedly received a "platelet-rich plasma" injection and will be shut down entirely for six weeks.
Trevor Bauer will take the hill for the Indians on Wednesday against the Phillies. Bauer has struggled markedly with his control at the major league level in previous appearances, but he's pitched well at Triple-A Columbus. He's struck out four batters per walk this spring.
No, you don't get the home run from Yovani Gallardo or Tyler Chatwood's three hits and two RBI.