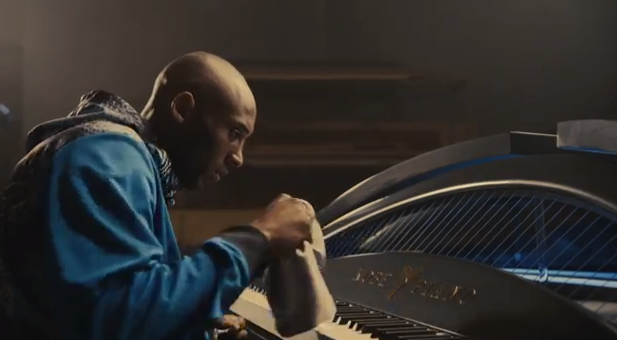 Fans of the Los Angeles Lakers wish that Kobe Bryant was making sweet music on the court and propelling the squad toward a playoff berth. Alas, he's still rocking the suit and tie while the nameless, faceless Lakers flounder through the 2013-14 campaign.
That hasn't stopped Bryant from continuing his marketing and sales efforts on behalf of Nike. Bryant produces a hard-carved, brilliantly-crafted piano that leads to a teary-eyed Lionel Richie. It leads to a plug for the new Kobe 9s by Nike to be sold at Foot Locker.
Check out the ad below.