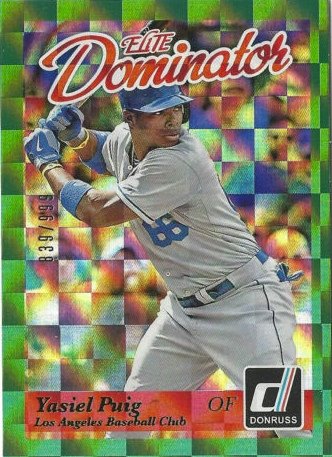 Outfielder Yasiel Puig set Major League Baseball on fire upon his arrival to the Dodgers last season. He logged 42 extra-base hits with 42 RBI and 11 stolen bases in 432 plate appearances. Stars rushed to Dodger Stadium to get a glimpse of the city's newest sensation and the Dodgers drew fans to opponents' parks in droves.
Puig's meteoric rise in 2013 saw him being compared to Sammy Sosa, former Dodgers outfielder Manny Ramirez and some of the game's great sluggers. Of course, those comparisons went beyond the batter's box and into some of his words, actions and undisciplined play on the basepaths and the field.
There are still subtleties to the game to be learned as a runner and fielder, to be sure, but Puig's still just 23 years old. It's too early to give up, as some have suggested given his recent decisions, tardiness on Opening Day and the way he vexes manager Don Mattingly.
This weekend, Los Angeles Magazine ran a feature on Puig that chronicled his defection from Cuba and struggles with stardom.
Check out this piece from Jesse Katz from Los Angeles Magazine about Puig's journey to Los Angeles.