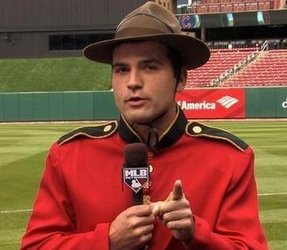 I saw a link to this interview on my Twitter account earlier.
Joey Votto, slugger for the Cincinnati Reds and interviewed while dressed as a Mountie, was on "Intentional Talk" on MLB Network.
With fond memories of the "Dudley Do-Right" cartoon and "The Lumberjack Song" from Monty Python, how could I ignore such a headline?