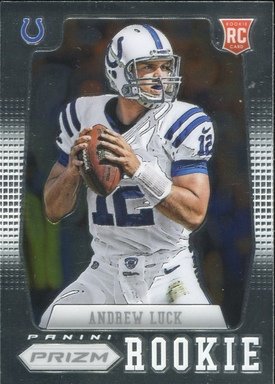 It's that time again. You exhale after a couple days of hotly-contested football action. You resume your normal work activities and before you know know it, you're smack-dab in another fantasy football matchup. We can only hope that the beginning to Week 2 between the Jets and Bills trumps the misery of the Rams-49ers Monday night affair. Granted, we were treated to one of the all-time great calls by Kevin Harlan when a teenage fool got onto the field. But, the game itself (save the Carlos Hyde and 49ers Defense dominance for fantasy purposes) left us wanting.
Enter Rex Ryan, Ryan Fitzpatrick and the "color rush" uniforms.
OK, so it's a bit of stretch to rush anybody onto the fantasy gridiron out of this matchup. Sammy Watkins' health drives him down into a WR2 slot for me. That slips Tyrod Taylor out of playing contention altogether.
Joe Flacco is a top-7 option for me this week against the Browns, and I look for Mike Wallace to have a tremendous impact downfield. Those are a couple of the "Ninja/Sleeper" options for the week. I'll double-down on Will Fuller and Willie Snead while I'm at it.
So, here goes. Obviously, we'll adjust things as injury news dictates.
Tags
Alshon Jeffery
,
Fantasy Football
,
Football
,
FOX Sports Radio
,
FSR
,
Harmon
,
Jay Cutler
,
Jimmy Garappolo
,
Joe Flacco
,
Kevin Harlan
,
Lions
,
Marvin Jones
,
Matthew Stafford
,
Mike Harmon
,
Mike Wallace
,
NFL
,
Rashad Jennings
,
Ryan Matthews
,
SwollenDome.com
,
Tajae Sharpe
,
Theo Riddick
,
Titans
,
Week 2 NFL