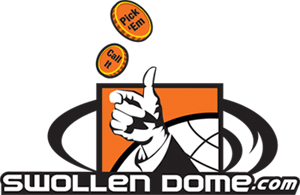 Participating in the world of sports talk radio (weeknights 8-11p PT on FOX Sports Radio) requires analysis, bold predictions and more than a few instances of hot take nonsense. In that vein, I present my picks ATS for Thursday's NCAA Men's Tournament action.
* Picks are for entertainment purposes only.
The numbers were taken off Bovada late on Wednesday night.
Princeton +7 1/2 Notre Dame
Virginia -7 NC Wilmington
Winthrop +11 Butler
SD State +22 1/2 Gonzaga
Bucknell +14 WVU
East Tennessee State +10 Florida
Mid Tennessee State -1 Minnesota
Northwestern + 2 1/2 Vanderbilt
Xavier +2 Maryland
Mount St. Mary's +26 1/2 Villanova
St. Mary's -4 1/2 VCU
Purdue -10 Vermont
Florida State -12 Florida Gulf Coast
Wisconsin -5 1/2 VA Tech
Arizona -17 North Dakota
Iowa State – 6 1/2 Nevada
Michigan +3 Oklahoma St.
Tags
2017 NCAA Tournament
,
Arizona
,
Bucknell
,
Directional Schools
,
Florida State
,
FOX Sports Radio
,
FSR
,
Harmon
,
Iowa State
,
Mike Harmon
,
NCAA Tournament Picks ATS
,
Northwestern
,
Picks ATS
,
Purdue
,
SD State
,
Swollen Dome
,
SwollenDome.com
,
Tourney Picks ATS
,
Upset Picks
,
Vegas Odds
,
Wagering
,
Wisconsin