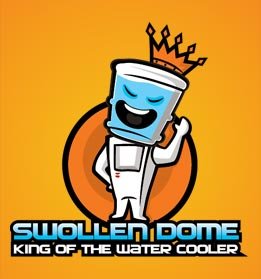 Monday was a beautiful day here "Inside The Swollen Dome." The podcast returned after a hiatus – call it a renewal with Vol. 1, Episode 1. I recapped the weekend's events, got a little bit into the NBA Playoffs, Derrick Rose, early baseball returns, news of the weird and a wee bit of NFL schedule fun. That is to say, I took another run at the continuing whining (I have to call it what it is) about the Ravens opening in Denver.
Each day, I'll get behind the microphone (audio to be improved) to shout, ramble, entertain and inform. It's time to get loud once again.
Tags
Baltimore Ravens
,
Baseball
,
Chicago Bulls
,
Cobra
,
Darrelle Revis
,
Derrick Rose
,
Fantasy Baseball
,
FOX
,
FOX Sports Radio
,
Harmon's "Inside The Swollen Dome"
,
Inside The Swollen Dome
,
iTunes
,
Mike Harmon
,
MLB
,
NBA
,
New York Jets
,
NFL
,
NFL Draft
,
Ravens
,
SwollenDome.com
,
Tampa Bay
,
Tampa Bay Buccaneers