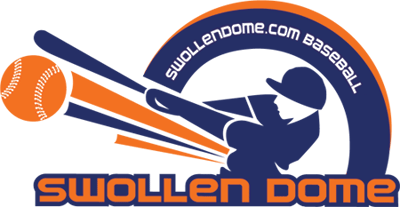 I asked a friend of mine in Baltimore media when the Orioles were going to dive into the trading pool early on Tuesday. He responded by predicting the acquisition of a relief pitcher. The Orioles acquired Francisco Rodriguez from the Brewers on Tuesday in exchange for infielder Nick Delmonico. Rodriguez successfully closed out all 10 of his save opportunities in Milwaukee this season while pitching to a 1.09 ERA in his 25 appearances this season. He struck out 26 batters against nine walks. Closer Jim Johnson has successfully closed out six consecutive games, but Rodriguez offers the option out of the bullpen that Baltimore fans had been seeking.
I rambled brilliantly about Ryan Braun's suspension. I will not froth at the mouth to discuss the imminent Alex Rodriguez banishment. Speaking of Rodriguez, he reportedly returned to the Yankees' minor league complex in Florida on Wednesday morning.
I needed some positivity on a Wednesday. Dustin Pedroia inked a seven-year, $100-million extension to stay with the Red Sox until 2021.
Pittsburgh closer Jason Grilli was placed on the 15-day disabled list because of a strained right forearm. Naturally, All-Star Mark Melancon and his sub-1.00 ERA will assume the closer role in Grilli's absence.
Congratulations to Twins catcher Joe Mauer and his wife on the birth of twin girls.
The Cubs will reportedly have a $500 million Wrigley Field facelift approved by the city on Wednesday. Don Babwin of The Associated Press has the details on jumbotron and renovation proposal.
Gators linebacker Antonio Morrison was arrested Sunday for resisting arrest and barking at a police dog. The state of Florida has reportedly dropped the charges.
The white-hot Dodgers pulled off another victory on Tuesday to upend the Blue Jays. Los Angeles scored seven runs in the seventh and eight innings, fueled by home runs from Adrian Gonzalez and Andre Ethier.
Meanwhile, the Angels failed spectacularly in the 10th inning against the Twins. Ernesto Frieri allowed five earned runs on four hits and a walk. The Twins scored seven runs in the 10th inning to produce a blowout win.
Fantasy owners and Angels fans did get a few highlights with home runs from Albert Pujols (his 17th) and Mark Trumbo (his 22nd).
The A's returned infielders Grant Green to Triple-A following his 0-for-15 start, including six strikeouts.
Phil Mickelson won "The Open" with a ridiculous, cheer-inducing final round. He'd made news in the past when talking about tax rates. Well, his victory this week has brought the calculators out, as Mickelson will walk home with an estimated 30% of his prize money.
Shelby Miller pitched six shutout innings against the Phillies to earn his 10th win of the season. Miller struck out six batters while allowing three hits, and lowered his ERA to 2.77 in the victory.
Electronic Arts (EA) lost a lawsuit regarding the use of computer code without paying developer Robin Antonick proper royalties.
The Packers are having a shareholder meeting on Wednesday. You can hold your certificate and follow the action live.
Tags
Albert Pujols
,
Alex Rodriguez
,
Angels
,
Cardinals
,
Chicago Cubs
,
Cubs
,
Dodgers
,
EA Sports
,
Electronic Arts
,
Francisco Rodriguez
,
Green Bay Packers
,
Harmon
,
Harmon's Blog 7.24
,
Jason Grilli
,
Mark Trumbo
,
Mike Harmon
,
Orioles
,
Phil Mickelson
,
Ryan Braun
,
Shelby Miller
,
Swollen Dome
,
SwollenDome.com
,
Taxes
,
The Open