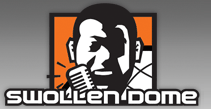 All-Star Chris Sale of the White Sox was bested by Matt Moore, a 12-game winner who was left off the squad, over the weekend. Sale has received a whopping total of 31 runs of support in 16 starts this season.
Rockies starter Roy Oswalt left his weekend outing with a strained hamstring. The veteran hurler is expected to spend time on the disabled list.
Derek Jeter went 1-for-4 in two rehabilitation starts this weekend. "The Captain" is pacing toward a return to the Yankees lineup at the All-Star break.
Phillies first baseman Ryan Howard is awaiting results of an MRI on his sore left knee and was placed on the 15-day disabled list on Saturday.
A 30-year-old man was heading home from a Brooklyn bar when he decided to relieve himself near the subway. It didn't end well.
His overall numbers don't wow you, but Josh Hamilton's bat has quietly awakened for the Angels. Hamilton has hit safely in 12 consecutive games with four doubles, two home runs and nine RBI. He's raised his batting average 16 points to .230 by batting .372 (16-for-43) during this period.
Freddie Freeman is currently leading the NL voting for the final All-Star spot. The "Vote for Puig" campaign begins in earnest on Monday night with an event in Burbank hosted by Steve Garvey and Vic "The Brick" Jacobs.
Manny Ramirez singled and walked in his first Triple-A game since signing a minor league deal with the Rangers. He cut his hair to join the squad. Wig sales are doomed.
Max Scherzer tries for his 14th win of the season on Monday against the Indians.
Embattled Baltimore closer Jim Johnson notched his 30th save of the season on Sunday after Adam Jones stunned Mariano Rivers. Johnson has converted 30-of-36 save opportunities overall, but Baltimore fans are anxious to find a secondary option.
Patrick Corbin of the Diamondbacks earned his 10th win of the season with a dominating effort against the Rockies. Corbin allowed a single earned run on three hits and a walk with 10 strikeouts. It was Corbin's first victory since June 2nd.
Fantasy owners are keeping an eye on Yadier Molina. He's expected to return to the lineup on Tuesday after getting his knee checked out. If Molina suffers a setback or uses the All-Star break to take a midseason break, the White Sox have a new option in Josh Phegley. Phegley homered in his second game for the White Sox. He'd hit 15 minor league home runs prior to his call-up.
Anthony Bourdain (@Bourdain) is onboard the indiegogo project for "The Iron Sheik Story.
Ben Volin of The Boston Globe chronicles Robert Kraft's reaction to the Aaron Hernandez situation.
Finally, behold the growing legend of Manny Machado in Baltimore.
Tags
Aaron Hernandez
,
Anthony Bourdain
,
Ben Volin
,
Boston Globe
,
Derek Jeter
,
Freddie Freeman
,
G Train
,
Harmon
,
Harmon's Blog 7.8
,
Josh Hamilton
,
Manny Machado
,
Manny Ramirez
,
Max Scherzer
,
Mike Trout
,
New York Post
,
New York Yankees
,
NYY
,
Patrick Corbin
,
Puig
,
Robert Kraft
,
Steve Garvey
,
Swollen Dome
,
SwollenDome.com
,
The Iron Sheik
,
The Third Rail
,
Vic "The Brick" Jacobs
,
Yasiel Puig