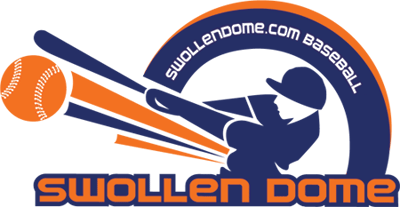 Freddie Freeman won the "Last Man Standing" or whatever the final roster voting process is called for the National League. He'll miss the game because of a thumb injury. Teammate Brian McCann replaced Freeman on the All-Star roster. Meanwhile, Yasiel Puig rolled out to a nightclub to celebrate the break. I hope Puig doesn't reinjure his hip with his extracurricular activities. As an aside, Puig signed with Radegen Sports for representation instead of Jay-Z's firm.
Your Pittsburgh Pirates have five representatives at this year's All-Star Game. Reliever Mark Melancon (0.81 ERA in 45 games) was added this weekend. Pedro Alvarez, Andrew McCutchen and Jason Grilli will participate on Tuesday, while starter Jeff Locke required an injury replacement.
Matt Harvey and Max Scherzer will start Tuesday's All-Star Game on FOX.
Chris Davis homered in four consecutive games to close out the first half with 37 home runs (64 extra-base hits) in 343 at-bats. He owns a ridiculous .463 BABIP.
Hisashi Iwakuma of the Mariners won for the first time in a month on Sunday against the Angels. He allowed three earned runs over seven innings with seven strikeouts and a single walk. Iwakuma has struck out 113 batters against 19 walks in 131 1/3 innings.
Philadelphia outfielder Ben Revere will have surgery Tuesday to repair a broken foot. Revere will miss the next 6-to-8 weeks, thereby putting John Mayberry Jr. into the lineup.
Cardinals catcher Yadier Molina entered the All-Star break with a huge night against the Cubs (4-for-6 with a double, home run and four RBI). Molina owns a .341 batting average with 34 extra-base hits (seven home runs) and 49 RBI. Is he the NL MVP?
An Australian woman was gored during the latest "Running of the Bulls" in Spain. According to this ABC News report, only three women have been gored in the recent history of this event.
A great white shark was spotted off Cape Cod. It has nothing on the SyFy brilliance of "Sharknado."
To the surprise of absolutely nobody in the sporting world, UFC Middleweight Champion Chris Weidman will give Anderson Silva a rematch at the end of December. The reaction to Silva's defeat prompted a quick rescheduling, especially when questions of improprieties and effort started to swirl.
I see that Chicago product (you remember the faux Mother McAuley uniform) Jenny McCarthy is joining The View.
Cubs starter Matt Garza won his fifth straight game on Saturday night against the Cardinals. He allowed two earned runs on 10 hits and two walks over 6 2/3 innings. Garza, who is expected to be dealt ahead of the trade deadline, has produced a ridiculous 1.24 ERA in his past six starts.
We've heard of famous hitchhiker stories in the past. A funny thing happened on the way to the Dave Matthews Band show for a woman and her boyfriend in Pennsylvania. Emily Kraus picked up a stranded Matthews, whose bike had broken and got him to the show. Say you noticed a famous face on the side of the road. Is there anyone you'd keep driving past?
Tags
Anderson Silva
,
Baltimore Orioles
,
Ben Revere
,
Cape Cod
,
Chicago Cubs
,
Chris Davis
,
Chris Weidman
,
Cubs
,
Dave Matthews
,
Dave Matthews Band
,
Dodgers
,
Fantasy
,
Fantasy Baseball
,
Freddie Freeman
,
Harmon
,
Harmon's Blog
,
Harmon's Blog 7.15
,
Hitchhiking
,
Jenny McCarthy
,
Mark Melancon
,
Matt Garza
,
Mike Harmon
,
Phillies
,
Pittsburgh Pirates
,
SharkNado
,
St. Louis Cardinals
,
Swollen Dome
,
SwollenDome.com
,
Yadier Molina
,
Yasiel Puig