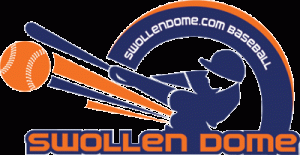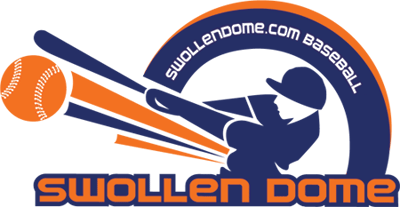 It seems strange to enter a Fantasy Baseball preseason discussion without the longstanding battle over Alex Rodriguez. Rodriguez's health pushes him to the back of the pack, and a new run of challengers battle toward the top of the pack. That isn't to say that familiar names have been displaced altogether, but a new crop of stars have joined the fray. Will you need to overpay to land them?
Check out SwollenDome.com for the rest of these early rankings. I will be posting player blurbs and statistical gems throughout the next two weeks as we hit the heart of draft season.
Let's run down the Top 25 Third Basemen.
---
1. Miguel Cabrera, DET
2. Adrian Beltre, TEX
3. Evan Longoria, TB
4. Hanley Ramirez, LAD
5. David Wright, NYM
6. Chase Headley, SD
7. Ryan Zimmerman, WAS
8. Mark Trumbo, LAA
9. Brett Lawrie, TOR
10. Aramis Ramirez, MIL
11. Mike Moustakas, KC
12. Pablo Sandoval, SF
13. David Freese, STL
14. Will Middlebrooks, BOS
15. Kyle Seager, SEA
16. Todd Frazier, CIN
17. Pedro Alvarez, PIT
18. Martin Prado, ARI
19. Manny Machado, BAL
20. Trevor Plouffe, MIN
21. Michael Young, PHI
22. Kevin Youkilis, NYY
23. Chris Nelson, COL
24. Lonnie Chisenhall, CLE
25. Mark Reynolds, CLE