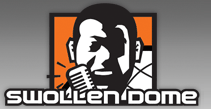 The holiday weekend was dominated a pack of adorable, mainly incomprehensible yellow beings. Sure, Steve Carell has top billing in "Despicable Me 2" as Gru, the former supervillain turned family man, but in my house, the Minions were the main draw. My daughter ran back and forth yelling "Bi-Do! Bi-Do! Bi-Do!" for days in advance of our viewing. Damn commercials!
"Despicable Me 2" dominated the long holiday weekend box office domestically, pulling down an estimated $142.1 million. Take it globally and you have a 5-day take of $293.2 million.
The movie's success is impressive, without a doubt, taking down "Toy Story 3" and "Monsters University" while leaving "The Lone Ranger" in the proverbial dust. "The Lone Ranger" earned less than $50 million domestically ($78.3 million globally), a disastrous showing for a movie boasting Johnny Depp and the masterminds behind "The Pirates of the Caribbean." The Depp-led vehicle of the classic radio serial cost a reported $220 million to make, so there's already a discussion of how to handle the expected losses.