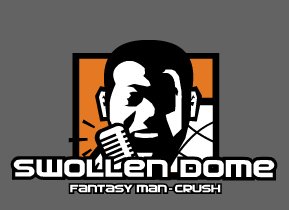 On Monday, baseball fans celebrated the rebirth of their beloved sport. Our own Jay Mohr painted a perfect picture of our relationship with the game on "Jay Mohr Sports" live from Dodger Stadium. If James Earl Jones narrates it, Mohr's passionate ode to baseball could be added to Jones' soliloquy from "Field of Dreams."
And, while we talk of snowfall in certain parts of this nation on April 2, we turn our attention to the diamond and another set of Opening Day celebrations. I wanted to stand back for a moment and celebrate one of the great performances from Monday's games. There were many fantastic debuts on Monday. We can point to the Strasburg/Harper combination in Washington. Colin Cowgill hit a grand slam and led the Mets to a victory, the Amazin' blue underpants worn by Jon Niese's wife, Chris Sale, Felix Hernandez, Clayton Kershaw (dominant plus a home run) and countless others. What about Sandy Koufax dealing the first pitch in Los Angeles?
I turn back to Chicago and the fantastic performance offered by Jeff Samardzija. It wasn't long ago that jokesters in the Twitterverse were wondering about his football eligibility. Samardzija picked up right where he left off in 2012 by putting together a top-flight effort against the Pirates. He pitched eight shutout innings, allowing just two hits while striking out nine batters (one walk). Looking deeper into the box score, you find that Samardzija induced 13 ground balls against three flyballs. That ratio will serve him – and fantasy owners – well as the season progresses.
Carlos Marmol did his best to surrender the lead, but Kyuji Fujikawa was called upon to close it out. Go grab Fujikawa now. As I noted earlier this spring on Twitter (@swollendome), he'll be the closer before long.
---
Each day, I'll select an honoree for the "Fantasy Man-Crush" wall of fame. I'll admit it. Samardzija's "Geddy Lee"-like hair helped put him over the top this time.