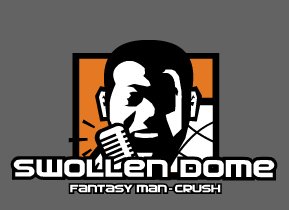 We have a tradition that closes out each hour of our Sunday morning show on FOX Sports Radio. We light up the board with quick-hit answers to questions concerning sports and pop culture. The final question of the show asks simply, "Who in the world of sports do you want to drink a Bloody Mary with this Sunday morning?"
I stepped out from the norm of tournament winners, home run hitters and last-second shot-draining superstars.
This week, I saluted the brilliance of Harness Driver Brian Sears for his work at The Meadowlands. Sears captured The Hambletonian and Hambletonian Oaks races on Saturday's card, the second time that he's done so in the past five years.
What does that mean? Sears drove "Royalty For Life" and "Bee A Magician" to victories. Those wins were worth $1.5 million. Yes, the horses were the favorites in their respective races, going off at 4-5 and 1-5. That doesn't diminish Sears' effort to bring those horses home and to cash tickets. They may be favorites on the board and in the minds of the betting public, but the driver still needs to bring them home.
I've spent many afternoons and evenings perusing the "form" or "program" and poring through quarters, closing speeds, claims and changes in class while cheering/berating the efforts of my chosen horses. Hell, I once listened to the track call of a winner while waiting on hold to do a radio spot. That'll get your energy up for a segment!
I doff the proverbial cap to his accomplishment. I broke through the A-Rod and Johnny Manziel updates. Take a listen below.
Audio clip: Adobe Flash Player (version 9 or above) is required to play this audio clip. Download the latest version here. You also need to have JavaScript enabled in your browser.
—————————————————————
Read the full report on Sears' efforts here.
Tags
Bee A Magician
,
Brian Sears
,
Fantasy Freaks
,
FOX Sports Radio
,
FSR
,
George Ducharme
,
Hambletonian
,
Hambletonian Oaks
,
Hambo-Oaks
,
Harmon
,
Harness Racing
,
Meadowlands
,
Meadowlands Racetrack
,
Nate Lundy
,
Peter Burns
,
Rapid-Fire Water Cooler
,
Royalty For Life
,
Swollen Dome
,
SwollenDome.com
,
The White Knight