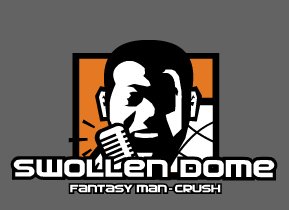 Week 8 ended with a resounding thud. I know. It was a fantastic blowout victory if you're a backer of the 49ers … or if you owned the San Francisco defense in fantasyland. I get it.
I'm talking in terms of being a compelling game. That ship sailed fairly early in the first half of the 49ers' 24-3 win.
The hero of the day was quarterback Alex Smith, who completed 18-of-19 pass attempts for 232 yards with three touchdown passes. Smith worked efficiently against the Arizona defense, connecting on short pass after short pass. The 49ers were adept at blocking downfield, thereby resulting in a ton of YAC!
Michael Crabtree led the San Francisco receiving corps and scored twice. Smith's third touchdown was a 47-yarder to Randy Moss. Again, the 49ers did a fantastic job working downfield after the catch. It was just Smith's second multi-touchdown game in six starts.
The 49ers are one of four teams taking the Bye this week.