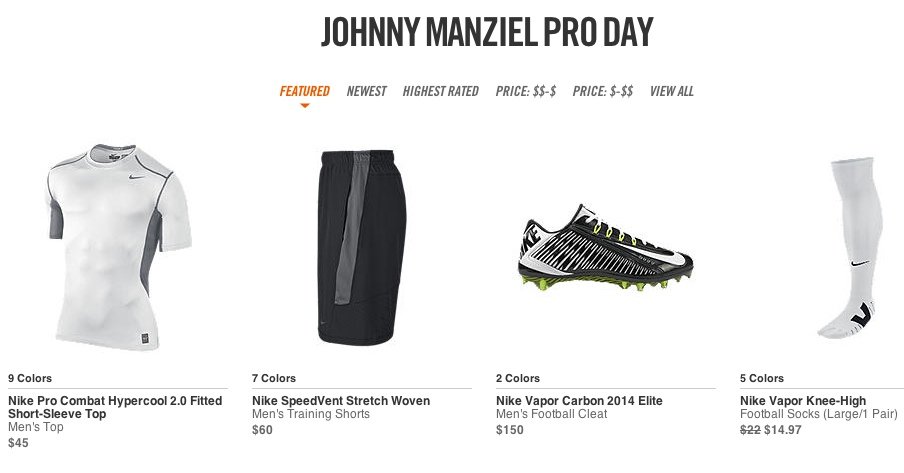 With the "Sweet 16" getting ready to pop off last night, the football world stopped to watch Johnny Manziel participate in his "Pro Day." We generally look at these efforts with a shrug unless the player posts a ridiculously poor day. If a quarterback woefully over/under-throws receivers with regularity, a receiver drops multiple passes or a player doesn't measure up in the 40-yard dash or bench press, then we sit up and take notice. Otherwise, we expect players to go through their paces and keep marching toward the NFL Draft.
But Manziel isn't "just a guy." He blasted rap music, showed up with shoulder pads … and owned the room. With a nationwide audience and myriad team officials in attendance (no Browns or Bears), Manziel completed pass after pass and dominated the microphone.
Nike certainly didn't treat the occasion lightly, either. Manziel was on the field throwing when the Nike Store posted a Tweet (@Nikestore) offering the official Johnny Manziel line of merchandise. As you can see from the image, you can get your full Manziel workout outfit. From the compression shirt to an arm sleeve and everything in-between, you can find your swagger.