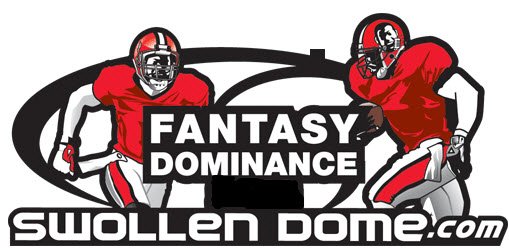 Nobody banged the drum harder and louder for rising star Dennis Pitta of the Ravens. He was a leading red zone target for Joe Flacco last year (the other, Anquan Boldin, is off to San Francisco) and caught 75 passes between the regular season and Baltimore's charge to the Super Bowl (14 receptions, including three touchdowns, during the playoffs).
Pitta was expected to be the team's leading receiver for 2013, and reports from Baltimore have tagged Flacco as "disconsolate" (NFL.com) following the injury. Pitta's absence thrusts more pressure on third-year receiver Torrey Smith, who leads an unproven group of receivers. To that end, Smith is working to shed the label of "deep threat" to become a more well-rounded target for Flacco. In 2012, 60 of his 128 targets were on passes of at least 20 yards.
Ed Dickson, a 6-foot-4 behemoth out of Oregon, has been an inconsistent producer in three years with the team. He caught a career-best 54 passes in 2011 with five touchdowns, but battled through a shoulder injury last season and saw Pitta emerge as a star. Pitta was a top-five fantasy option in my preliminary rankings here on SwollenDome.com (check the Fantasy Sports tab). Dickson slides into a mid-TE2 role in the updated list. I'll be in constant contact with my friends in Baltimore during camp. My gut says that Dickson can bounce up a few slots before we're done.
Now, the rest of the receiving corps will be battling for targets. "Dancing With The Stars" hero Jacoby Jones has been a big-play threat in Houston and Baltimore, but has yet to show a level of consistency worthy of an immediate bounce in the rankings. Likewise, we'll closely monitor the battle between third-year receiver Tandon Doss (Indiana) and second-year speedster Deonte Thompson (Florida). Thompson slides under the "deep Ninja" tag at this time.
Since I'm diving down this road, let's continue the chatter about the Baltimore offense. Ray Rice tied Pitta's 61 receptions in the 2012 regular season and will continue to take on a sizable workload. However, there's some speculation that Bernard Pierce eats into his workload, particularly around the goal line, to limit Rice's ceiling this year. Pierce likely sees 8-10 touches, but I don't anticipate a seismic shift in Rice's value. He's still a top-6 pick for me.
Of course, there's also concern about the lingering weight issue of tackle Bryant McKinnie, who reported to camp overweight and struggled in weekend drills. He has a month to get into game shape to anchor the line at left tackle, but this has to be concerning for the Raven's efforts to repeat.
Tags
2013 Fantasy
,
2013 Fantasy Football
,
2013 Harmon Draft Guide
,
Anquan Boldin
,
Baltimore
,
Baltimore Ravens
,
Bernard Pierce
,
Bryant McKinnie
,
Dennis Pitta
,
Deonte Thompson
,
Ed Dickson
,
Fantasy Football Draft
,
Harmon
,
Harmon Draft Guide 2013
,
Jacoby Jones
,
Joe Flacco
,
John Harbaugh
,
Mike Harmon
,
Pitta
,
Ray Rice
,
Shiancoe
,
Swollen Dome
,
SwollenDome.com
,
Tandon Doss
,
Torrey Smith
,
Visanthe Shiancoe