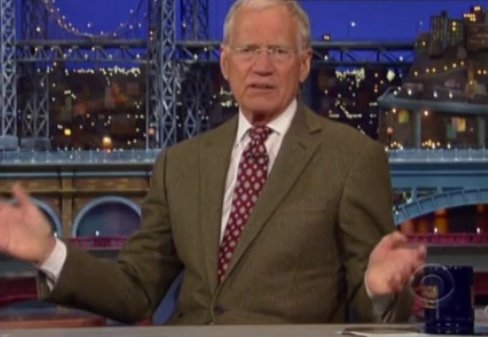 It seems that the past year or two has been replete with innumerable reminders of my age. In the sports world, I mark the passage of time with the latest announcements of Hall of Fame enshrinements, retirement tours (like the one just begun for Yankees captain Derek Jeter) and the first at-bats, jump shots or snaps registered by sons of my childhood heroes.
And, of course, there are the runs of television shows and movie franchises. On Monday, CBS broadcast the final episode of "How I Met Your Mother," which ran for nine seasons. Hell, part of the running dialogue with my friends, family and colleagues at work are lines from "Seinfeld," which ended its run in 1998.
On Thursday afternoon, word hit the blogosphere that David Letterman had announced his retirement, effective some time in 2015. This announcement comes on the heels of longtime late-night combatant Jay Leno's ceding "The Tonight Show" chair to Jimmy Fallon earlier this year.
Check out Letterman's announcement:
Over the next several days, we'll see a number of contenders to the chair put up for public review. Names such as Neil Patrick Harris, Drew Carey, Stephen Colbert, Louis C.K., Chelsea Handler are already been tossed around the web. We'll monitor the "Late Night" succession plan as more information is released.