Later today, I'll complete my second viewing of the Bears-Packers NFC Championship Game & I'll return to do the full-on analysis and breakdown while putting this contest to bed. For now, I need to make a brief comment about THE story of the day. Or, at least it should have been the story of the game, but it didn't get fully fired until those in the Twitter-verse chimed in later. There wasn't much talk of it in the television coverage or an explanation given other than "questionable to return" and it was then put to the wayside.
To that end, the Bears did a terrible disservice to Cutler by opening the door for the wolves to come through. Giving the reporters a "questionable" tag regarding Cutler's return allowed everyone to make their comments and pop off in the virtual world.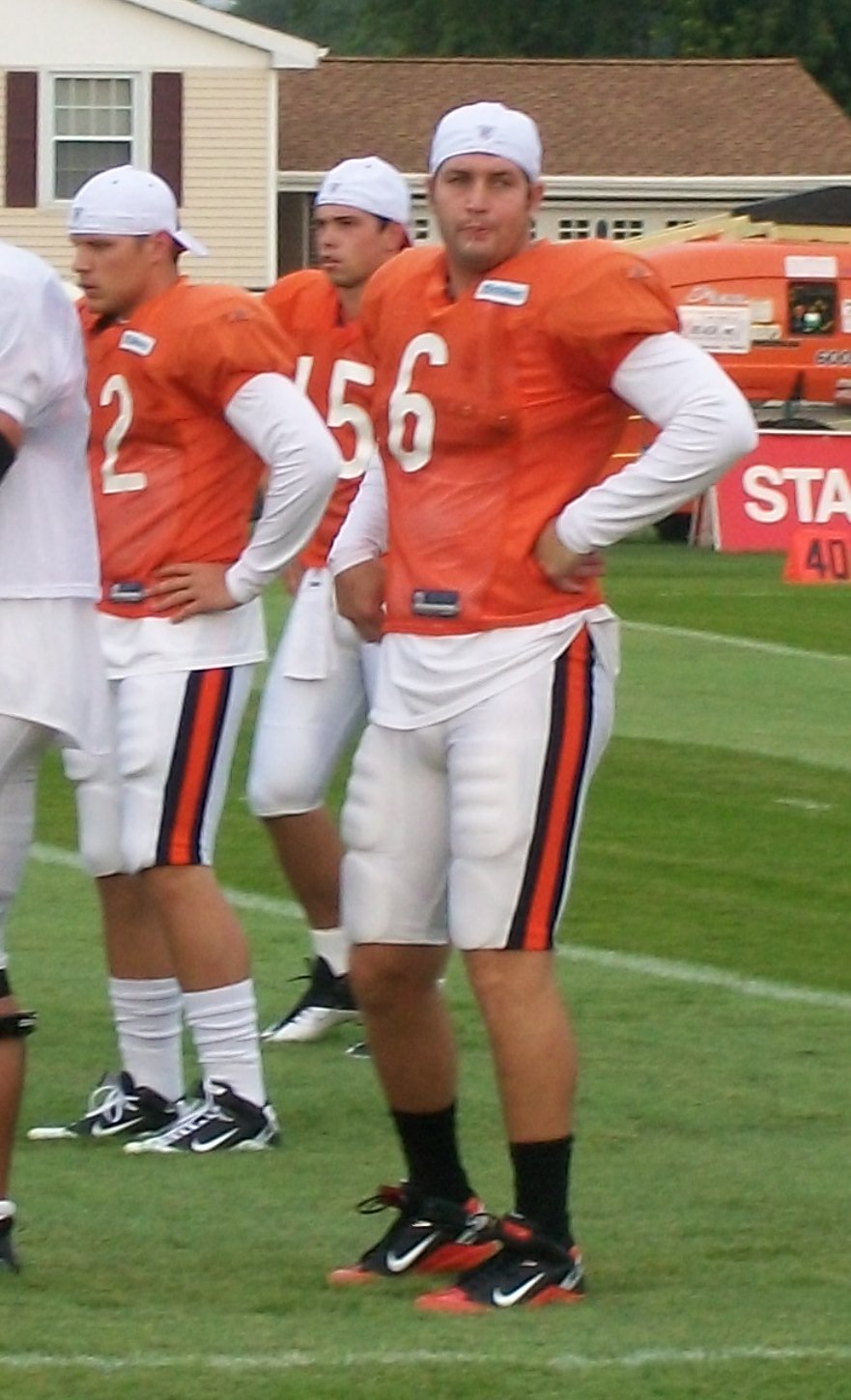 We do not know the extent of Cutler's injury at this time. Period.
On Sunday, we had a lengthy discussion about the quarterbacks participating in the conference championship games on our FOX Sports Radio program. The question posed to me about Jay Cutler was simply this – why hasn't he been embraced and what about him puts fans at a distance?
I made the point about Cutler's countenance. He's never too high, never too low. It's a trait of his that enrages rabid fans who want to see a demonstrative and fiery quarterback. Cutler displays emotion at times, but generally plays on an even level. Fans will take interceptions. Fans will take the miscues. But they want to see the passion – they want to see that their quarterback cares as much as they do.
And, in the biggest game against a divisional rival, they didn't see it. (It's the same question affecting Lovie Smith. I'll get to my missive on him later tonight.)
They were left wondering why Cutler wasn't on the field along with the myriad NFL players who immediately chimed in about Cutler's toughness and heart. I can't do that.
It's easy to point to Cutler's stat line and say that he quit in this one. He was battered, beaten and bloodied and down 14-0 at the time of the injury. He also had two near-misses on deep balls with Devin Hester and a whole half of football to play.
Cutler's been hammered all season (57 sacks) and kept coming back for more. He plays against opposing defenses who tee off on him and has to monitor his diabetes during games. I'm not going to question the heart. I'll question the dissemination of information and countless coaching decisions during the game.
I do know this. I voiced to those watching the game with me that Cutler's knee injury needed to be significant or that he was going to get killed in the press and by fans for departing the game (I was sent myriad pictures of fans burning Cutler jerseys last night), citing the morning's radio argument.
It's one time where there's no chest-thumping or thumbs up for being right.