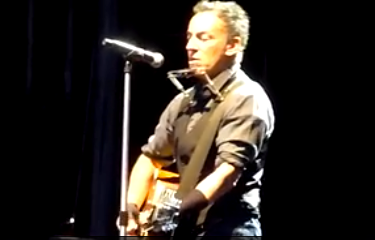 I saw this earlier on Saturday morning and felt compelled to share.
Bruce Springsteen and The E Street Band performed in Auckland, New Zealand this week. Springsteen opened the show with an acoustic set before breaking into his traditional extended set. Part of that acoustic set became a viral sensation — a rendition of "Royals" by New Zealand's own artist, Lorde.
Check out a full review of the set at Springsteen's official site.
You can see the stripped-down performance of "Royals" below.