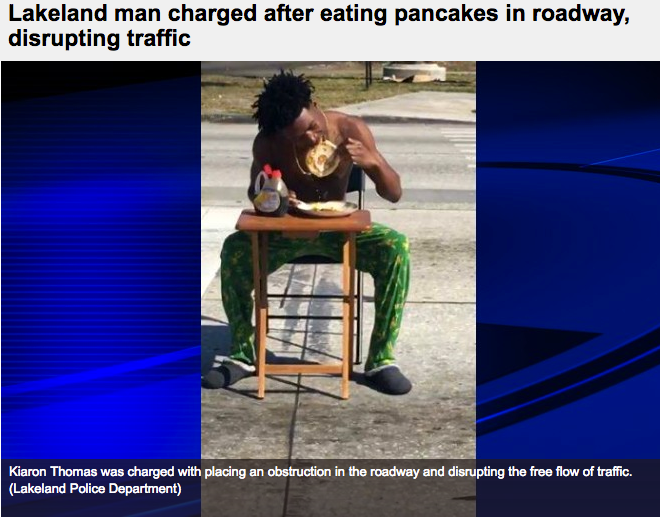 Here's your headline of the day. I saw this story first thing on Friday morning. Naturally, it started to appear everywhere given its comical nature.
We joke about the Kevin Costner "Pancake-Eating (Expletive)" rant from the movie Draft Day during out shows on FOX Sports Radio and even celebrate a segment called Hot Takes & Sausage. So, this is a beautiful story.
A man in Lakeland, Florida, the spring home of the Detroit Tigers, decided it was time for breakfast. Klaron Thomas woke up hungry and set up shop in the middle of an intersection near his home. He dialed up some hotcakes with a jug of syrup and was promptly tagged by the Lakeland Police for placing a disruption to the flow of traffic.
Check it out from Bay News 9.