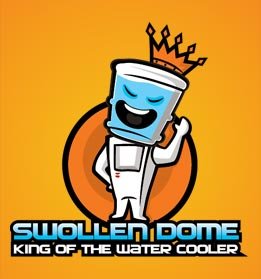 As we begin a new week of writing and ranting in the Dome, we have to stop an exhale. Following a terrible, miserable and, at times, unwatchable Wild Card round, fans, fantasy owners and football-watchers were treated to four fantastic games. A number of water cooler topics spawned out of the games.
Here are some quick-hit thoughts.
1. Yes, Denver was too conservative on offense. I'm still confused about clocking the ball late in the first half with timeouts and Peyton Manning under center.
2. I didn't like the play-calling in general down the stretch, but I had no issue with running the ball on 3rd-and-7 out of the two-minute warning. The Broncos ground nearly half the available time left. Alas, the Ravens were not pinned back after the punt, and then …
3. Rahim Moore failed on child rule No. 3. The first two, as we identified on FOX Sports Radio, deal with contact with strangers and trick-or-treating. The third is a simple rule taught to you when you begin playing football, basketball or baseball. First step is back, and don't let anyone get behind you. Period.
We received a Facebook message for our FOX Sports Radio show that said it simply for all time. "Jacoby Effin' Jones."
4. Peyton Manning, bounced out of the AFC Playoffs without a victory for the eighth time in his career isn't without blame. His arm strength appeared to wane as the game progressed. And, he threw the Favre-like interception across his body that helped set up the Justin Tucker game-winner in double OT. Still, he's not the primary cause of this defeat. Look at Jack Del Rio's defense.
* I also want to know about Manning's veto power on play-calls. It's a fascinating piece of the equation, particularly with teams hot for Mike McCoy.
5. Champ Bailey was torched by Torrey Smith and received no help over the top.
6. The Falcons rolled up to a huge first-half lead, and then nearly became just the second team in playoff history to blow a 20-point halftime lead (radio broadcast number). Teams facing such a deficit had won once in 57 tries. Russell Wilson led a huge comeback in a bid to become the second, but Matt Ryan overcame second-half woes to set up Matt Bryant for the game-winner. The Falcons' near-collapse would have gotten Peyton Manning and the Broncos off the hook for the Monday morning gabfests.
7. Did the Seahawks score too early at the end? Aside … Wilson didn't carry the ball often on the read-option. How quickly will teams adapt to him.
8. To that end, how frightening/impressive was Colin Kaepernick's performance against the Packers? Kaepernick rebounded from an early interception to absolutely obliterate Dom Capers' defense. An interesting note from Hub Arkush of Pro Football Weekly was that the Packers faced the fewest read-option snaps of all defenses in the regular season. He throws a pretty ball to pair up with the inventive offensive sets employed by Greg Roman and Jim Harbaugh. Roman should be near the top of want lists for those remaining head coaching gigs.
9. The Patriots advanced once again to set up another Brady/Lewis battle. The loss of Rob Gronkowski is problematic, but you saw another player pop up in that offense. Shane Vereen posted a huge game and ran a beautiful route with a great grab of a TD pass from Brady.
10. Loved the concentration on the TD catch from DeVier Posey. Alas, he sustained an ACL injury. Owen Daniels played well, but the need for a true No. 2 in that Houston offense remains.
—
While we focused our FOX Sports Radio show on the fallout from Saturday's games and setting up Sunday's action, we had two alternate lines of discussion that ran through the show.
First, we offered up the forum for a "group therapy" session, where fans were able to tell us of gut-punch losses by their favorite teams. The raw emotion was still very evident, even though some of those losses came long, long ago. Second, the Tim Tebow fans would not go quietly, citing karma and heavenly powers as reasons for the Broncos' defeat.
Man, it was a fun and exhausting weekend of NFL action. We're already counting the hours until Championship Sunday.