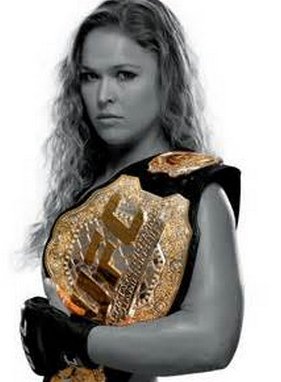 Sometimes in sports media, we have the ability to laugh and joke like we're 12 years old.
Sometimes our subjects act just the same. And, that has never been exemplified better than this week's presser in Australia that left UFC Champion Ronda Rousey in stitches. Rousey was answering a question about how to attack striker Holly Holm when things got a little (a lot) awkward. The champ had fun with the moment, allowed herself to be goofy and made even more fans.
For what it's worth, the video and photographs of Rousey meeting and greeting her fans in the time surrounding her on-stage speaking engagement reinforce the notion that she gets it.