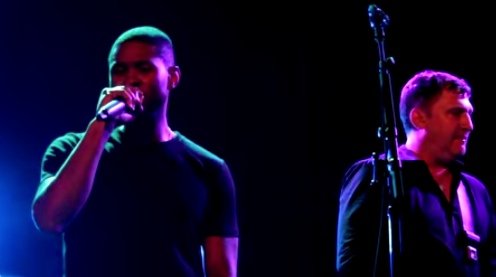 The Afghan Whigs made a new friend last year when they performed with Usher at South By Southwest. The full performance from the band appears below (Usher shows up at the 13:30 mark).
Last week, The Afghan Whigs played in Brooklyn and were joined onstage once again by Usher. He acknowledged a win by the Giants over the Falcons before launching into "Climax" with frontman Greg Dulli. You can see that performance beneath the SXSW set.
You can also listen to an interview with The Afghan Whigs that happened this weekend ahead of their show at First Avenue in Minnesota. Greg Dulli talked about the collaboration with Usher during the interview and gives a nod to the band's cover of Frank Ocean's "Lovecrimes" as the impetus.