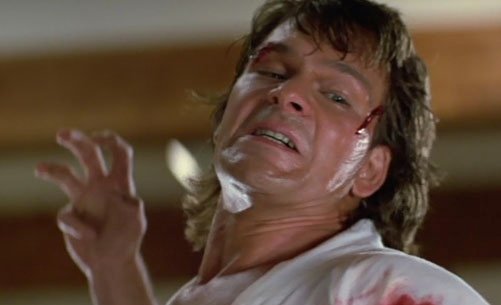 While I work to tweak final Week 1 Fantasy Football rankings, the Twitter feed is constantly refreshed for breaking news and injury updates.
And the occasional pop culture brilliance … such as this.
Her dominance in the ring unquestioned, we know that Ronda Rousey is working to expand her brand beyond the octagon and to take over Hollywood. My partner on FOX Sports Radio, Jason Smith, and I have discussed her potential to become the No. 1 female action star. And, appearances in Entourage and, more importantly, the Fast & The Furious franchise backed that premise.
Things got real on Wednesday morning. Per MMAFighting.com, the UFC women's bantamweight champion is REMAKING ROADHOUSE. Rousey will take on the lead role played by the legendary Patrick Swayze in the original.
I'm now curious about villain casting, who replaces Jeff Healey to lead the bar band and whether former wrestler Terry Funk gets back into the mix.