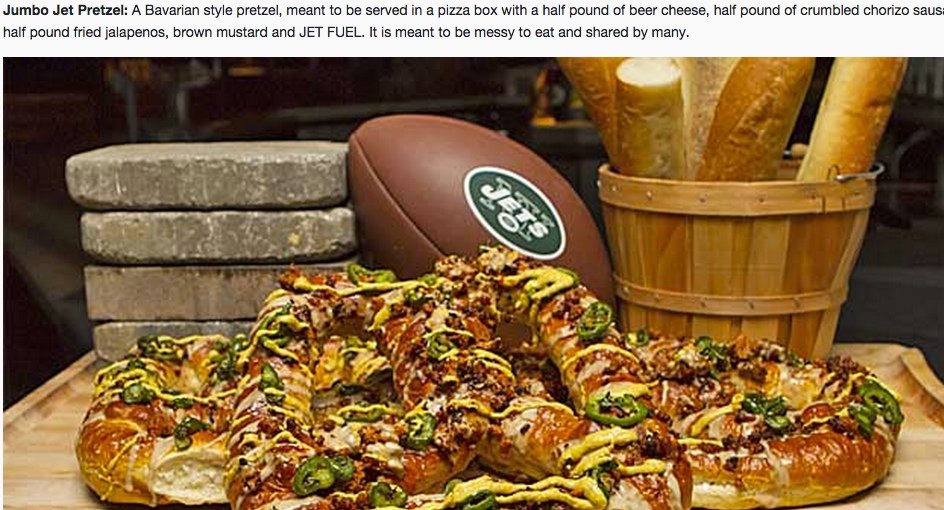 The NFL season is now off and pacing on the road to Santa Clara in Super Bowl 50.
The Patriots and Steelers whet our proverbial appetite with the season opener last Thursday. Fans were treated to the opener of the Tom Brady "Revenge Tour" and frequent Rob Gronkowski sightings.
Then, we all got up and thought about what was on the menu for Sunday. No, I'm not talking about the next 13 games on the NFL slate. Fans woke up pondering tailgating food options and beverage pairings or plotting how to get the best at their favorite restaurant.
Those attending games work to bring bigger, better and more exotic food options to the concession stands. The Jets unveiled a number of new menu items this past week, including a frightening "Jumbo Jet" pretzel (pictured above) and a loaded breakfast sandwich. Check out the link below. Note that you need $50 for the sandwich.