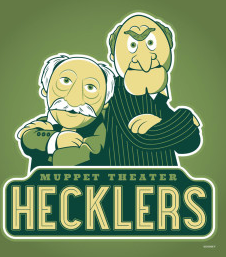 There's a bracket challenge for just about everything this time of year. You can roll with snack foods, adult beverages, soft drinks and myriad options. Well, Disney got into the mix as well, creating a bracket challenge featuring the attractions from both Disneyland and Disney World.
I'm a fan of many of these attractions, but it took me about eight seconds to find "The Hecklers" on the bracket and crown them.
Print your bracket and play along here.
Check out this DisneyToInfinityAndBeyond13 blog for quality images of the team logos.