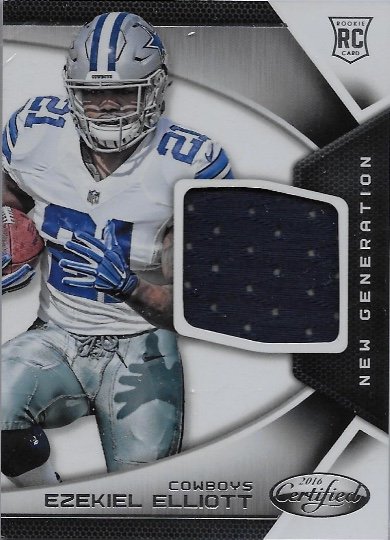 You blink and the season just rolls by.
It's already Week 13 of the NFL season, and fantasy owners are wringing their hands and trying to secure playoff seeding, a playoff berth or to play spoiler. OK, like the Browns (on a Bye, by the way), there are going to be teams simply playing out the schedule. And thousands upon thousands of owners are coming to terms with the Rob Gronkowski news.
I will take a moment to say this about transactions. Unless your league has a rule by which teams eliminated from playoffs are locked down from making Add/Drop moves, it is your duty to keep playing. You may be affecting the overall standings and playoffs. No team should get a layup down the stretch because of inactivity.
Anyway, let's get ready for the Thursday night matchup between the Cowboys and Vikings. We've been waiting for the Cowboys to stumble. Is this the night Dak Prescott struggles?
Check out the rankings.
Tags
#fantasyfootball
,
Antonio Brown
,
Bill Belichick
,
Dak Prescott
,
Derek Carr
,
Dez Bryant
,
Ezekiel Elliott
,
Fantasy
,
Fantasy Football
,
Fantasy Football Rankings
,
FOX Sports Radio
,
FSR
,
Gronk
,
Harmon
,
Jameis Winston
,
Jason Witten
,
Jeff Fisher
,
Jimmy Graham
,
Martellus Bennett
,
Mike Evans
,
Mike Harmon
,
Rob Gronkowski
,
Swollen Dome
,
SwollenDome.com
,
Tom Brady
,
Travis Kelce