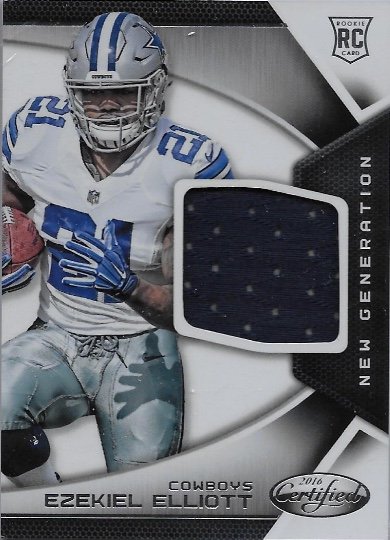 The glorious morning has finally arrived. In just five hours, the NFL season will kick off in full effect. Sure, we had a stuffed appetizer on Thursday night with the Broncos taking down the Panthers in a Super Bowl rematch.
But, that was just the first of 256 battles to settle the NFL regular season. There are a number of intriguing matchups on the slate, including the Patriots' visit to Arizona without Tom Brady … and Rob Gronkowski.
We eagerly await the first regular season action from Ezekiel Elliott and Dak Prescott as Dallas welcomes my Super Bowl pick – The Giants – to Jerry's Palace.
Look for a big effort from Brock Osweiler against the Bears and for Matthew Stafford and the Lions to stun the Colts.
Here are my updated rankings based on 9am PT injury information.
Tags
2016 Fantasy Football
,
Brock Osweiler
,
Cleveland Browns
,
DraftKings
,
Duke Johnson III
,
Ezekiel Elliott
,
Fantasy Football
,
Gronk
,
Gronkowski
,
Harmon
,
Harmon's Week 1 Fantasy Football Rankings
,
Harmon's Week 1 Rankings
,
Houston Texans
,
Mike Harmon
,
Robert Griffin III
,
Swollen Dome
,
SwollenDome.com
,
Week 1 Fantasy Football