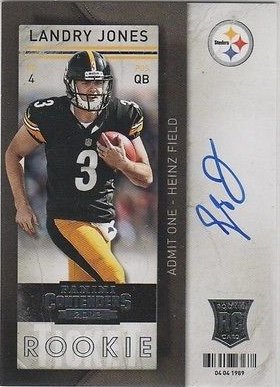 We'll get some real football weather tonight when the Bears travel to Lambeau Field for a date with the enigmatic Packers. Game-time temperatures are expected to dip to 45 degrees.
Can Aaron Rodgers reverse recent woes and bad headlines in a primetime slot against the division rival Bears? The line of Thursday morning was "he hasn't had a 300-yard game in 11 months." Don Jackson got promoted from the practice squad for this one, and Ty Montgomery is expected to be active in the backfield.
Meanwhile, Antonio Brown owners are wringing their hands because of the injury to Ben Roethlisberger. Roethlisberger misses a huge spot against the Patriots, leaving Landry Jones at the controls.
Check out the early Week 7 rankings below. I'll be dialing up changes live from Las Vegas as the injury reports roll up.
Tags
Andy Dalton
,
Colin Kaepernick
,
Early Fantasy Football Rankings Week 7
,
Fantasy Football Week 7
,
FOX Sports Radio
,
FSR
,
Harmon
,
Jamaal Charles
,
Jordan Howard
,
Landry Jones
,
Marcua Mariota
,
Mike Harmon
,
NFL
,
Spencer Ware
,
Swollen Dome
,
SwollenDome.com
,
SwollenDome.com Fantasy Football Rankings
,
Tom Brady
,
Week 7