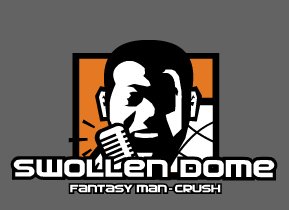 He's a two-time Super Bowl winner and Hall of Famer. He's now charged with leading the Broncos back on the road to New Orleans and the Lombardi Trophy. In a week when Roger Goodell laid the proverbial smackdown to the Saints in the bounty scandal and left no question as to his authority, Elway did the same in Denver.
Elway is a legend for his on-field heroics. That helicopter play alone will live in our heads forever. He stands as one of the top 10 quarterbacks in the game. Elway welcomed another member of that fraternity to Denver this week when he convinced Peyton Manning to sign a blockbuster deal at the end of his free agency tour.
By introducing Manning to Denver, Elway also effectively put "The Mania" on ice. Unlike most pundits, I'm not going to put up a tombstone for "Tebowmania." I still think there's a place for him and that over time you'll see his much-maligned completion percentage rise. I'll leave the expanded Tebow take for another time.
Tebow's future in Denver was obviously subject of great debate on Monday morning when Manning made his call. Elway's move made the definitive statement on his assessment of where Tebow stands as a quarterback. But, don't overthink it.
This was an opportunity to land Peyton Manning. It was Elway's chance to spare the Broncos from another year of the insanity that followed Tebow weekly and the outcry of the rabid fans. The addition of any other quarterback would have been problematic. While the football people may have favored the new addition, that "We want Tebow!" faction was always going to exist.
And Elway didn't let the "What will happen to Tebow?" question fester long, either. It took little time to get from speculation about possible suitors and scenarios to the consummation of a deal with New York. For that, Elway gets bonus points.
Obviously, the mid-week trade also has huge impact on Mark Sanchez, who was just getting past the courting of Manning by the Jets. Sanchez had recently inked an extension with some shifting of cash and will now face competition thus summer. Though he's been given the tag of starter by New York brass with Tebow assuming a "Wildcat" role in Tony Sparano's offense, don't think for a minute that Tebow won't come in and push him hard for top billing.
Last year, head coach John Fox, John Elway and the Broncos management had to navigate that territory. I certainly don't mean to imply that the arrival of Manning won't bring a crush of national interest and stoke the passions of the fans. It's merely a matter of how the team and offense are shaped. They return to drop-back passing and conventional offensive sets under a consistent, efficient signal caller. The Jets will navigate timeshare quarterback play with two polarizing figures, fan demands, the daily talkers and newspapers and the continual battles with the Giants and Patriots.
Elway earns this week's trophy as the "Fantasy Man-Crush" for his decisive, swift course of action. Elway added Tracy Porter (is he to be affected by the ongoing "bounty" investigation?) to the secondary to work opposite Champ Bailey.