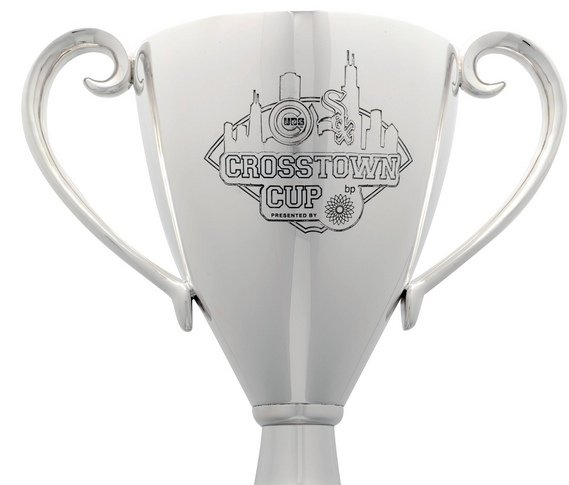 Regardless of the teams' records, the "Crosstown Cup" battle between the White Sox and Cubs has always been a hot ticket. Of course, those series have normally been played during the summer months and on weekends. This year, the scheduling algorithm and human decision-makers decided to make the four-game series an early-week production.
The first two games are being played at Wrigley Field. The White Sox won the first game on Monday night and kept Cubs ace Jeff Samardzija winless.
As you might expect, the night games while school remains in session (add weather concerns, of course) have impacted ticket sales for this week's four-game set. A quick search on the Official Chicago Cubs website reveals that even Bleacher seats remain available for purchase to Tuesday night's game.
My friends, family and media colleagues in Chicago have openly criticized the scheduling decision. On Tuesday morning, "Mully & Hanley" welcomed Kate Feeney, MLB VP of Scheduling & Club Relations, to their show to discuss the scheduling process. It's a heated and animated discussion and worthy of review, particularly when contrasted against the NFL's push for television-friendly content.
Listen to the Crosstown Cup discussion .
Tags
670 The Score
,
Chicago Cubs
,
Chicago White Sox
,
Crosstown Classic
,
Crosstown Cup
,
Cubs
,
Feeney
,
Harmon
,
Jeff Samardzija
,
Kate Feeney
,
Mike Harmon
,
MLB
,
MLB Scheduling
,
MLB Senior VP
,
MLB Senior VP Of Scheduling & Club Relations
,
Mully & Hanley
,
Swollen Dome
,
SwollenDome.com
,
The Score
,
Ticket Sales
,
White Sox