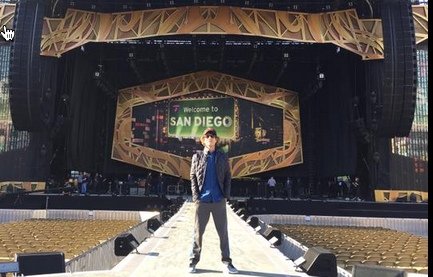 The Rolling Stones hit the stage on May 24th to open their 15-city "ZIP Code" tour. Mick Jagger and Keith Richards led the band through a 20-song set, including many of the classics.
The band re-released the classic "Sticky Fingers" album this week, thereby opening up the legendary album for consumption by a new generation. Jagger led the Stones through a complete run-through of the album at The Fonda Theater in Hollywood on the Thursday prior. Sorry I missed it, no doubt.
I digress.
As the band went through the paces of its San Diego set, Jagger showed his London School of Economics savvy (and how to play a crowd) by referencing the group's love of the city.
"It's so beautiful here. Why would anyone want to leave … especially the Chargers?"
Yeah. Mick chimed in on the potential San Diego relocation to Los Angeles.
Maybe Mick wants to inject himself into the situation. According to CelebrityNetWorth.com, Jagger is worth $360 million. That's seems light. Repeated airings of Goodfellas and the use of "Gimme Shelter" in movies has to be putting a few nickels in the coffers.