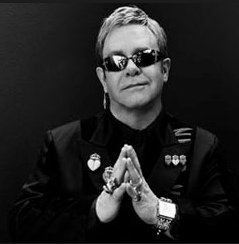 Last week, the owners of the NFL voted to approve a stadium project in Inglewood, CA. NFL fans in California celebrated the return of a team that departed following the 1994 season. Those in St. Louis burned merchandise and jerseys and cursed the name of owner Stan Kroenke.
Fans were allowed to plunk down a $100 deposit on 2016 season tickets Monday. Lakers legend and Dodgers owner Magic Johnson was first in line and talked of suite purchases. Magic wasn't alone. Thousands of fans (full disclosure: I bought in) displayed their passion for professional football and joined him in the initiative.
So, what's the next logical step – aside from the pesky details of building the stadium and, well, moving?
The Rams missed a grand opportunity to dial up the classic Cinderella run "Coming Home" or the Lemmy-penned "Mama, I'm Coming Home." Instead, the Welcome Home video included the Skylar Grey track "I'm Coming Home." 
They still need a theme song. The Rams can use the classic "Ram It!" song. It's kitschy and makes you raise your eyebrows.
Perhaps they don't need a new song. Perhaps they just need an update.
Ryan Seacrest welcomed Sir Elton John for an interview during the singer's recent trip to Los Angeles, a trip that included a show at The Wiltern and a free show at Disneyland. Seacrest seized the opportunity to have the legendary singer take the tune for a spin.
And he crushed it.
Check out the Epic Update To RAM IT!
Tags
America's Top 40
,
AT40
,
Cinderella
,
Deacon Jones
,
Disneyland
,
Dodgers
,
Elton John
,
Eric Dickerson
,
Fred Dryer
,
Harmon
,
iHeartMedia
,
Inglewood
,
John
,
Lakers
,
Lemmy
,
Lemmy Kilmister
,
Los Angeles Coliseum
,
Los Angeles Rams
,
Magic
,
Magic Johnson
,
Mike Harmon
,
NFL
,
NFL Owners
,
NFL Relocation
,
Ozzy
,
Ozzy Osbourne
,
Peyton Manning
,
RAM IT
,
Rams
,
Ryan Seacrest
,
SB 50
,
Sir Elton John
,
Skylar Grey
,
St. Louis Rams
,
Stan Kroenke
,
Super Bowl 50
,
Swollen Dome
,
SwollenDome.com
,
The Red Piano
,
Tom Brady